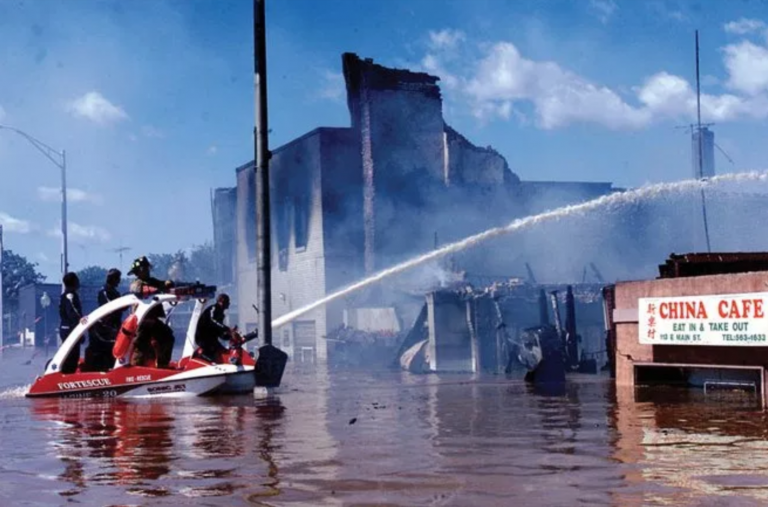 General
Triple-I Non-resident Scholar Discusses "Finding the Sweet Spot" in Disaster Protection
Max Dorfman, Research Writer, Triple-I (02/01/2023)
Disaster insurance is more complicated than other types of property/casualty coverage, and traditional forms of risk transfer may not be sufficient on their own to effectively help policyholders bounce back from catastrophes in the long term, Triple-I non-resident scholar Carolyn Kousky said in an interview on the World Economic Forum Book Club Podcast.
"Globally, a very large share of disaster losses, the economic costs of disasters, are not insured," said Kousky, associate vice president for economics and policy at the Environmental Defense Fund. "And that's true even in countries with very well-developed insurance markets because disaster insurance is trickier than other lines of insurance."
When a natural catastrophe strikes, lots of people are severely affected at the same time and huge numbers of claims must be processed all at once.
"When everyone suffers a loss at the same time, that actually undermines a lot of the mathematical laws that underpin insurance," Kousky said.
The tools insurers use to make sure they have funds available to keep their promises to pay claims – reinsurance, accessing the capital markets, and maintaining policyholder surplus – are all expensive, Kousky said, and those costs get passed along to policyholders in the form of higher premiums.
As natural disasters become increasingly expensive – insurance broker Aon estimates 2022's global economic losses at $313 billion, of which less than half was insured – these costs become harder to share or pass along.
At the same time, Kousky said, some costs are too small to insure due to the transaction and administrative expenses associated with insurance. This isn't a trivial matter – in fact, Kousky points out, solving it is crucial to ensuring that coverage is available and affordable to lower-income, disadvantaged households and communities.
Kousky – author of many scholarly papers on risk and insurance, as well as of the book Understanding Disaster Insurance: New Tools for a More Resilient Future published last year – said "finding the sweet spot" for private coverage is hard and is only going to get harder if current climate and population trends continue.
"We see increased development in areas that we know are prone to hazards and development that's not built to withstand them," Kousky said. "It's not just where we build, but it's how we build. That, in combination with the changing frequency, intensity, timing, spatial duration of these hazard events is combining to drive up losses in a profound way."
Kousky discussed the importance of combining traditional insurance, government backstops, and new, non-indemnity products to address the existing protection gap.
"We see governments intervening in disaster-insurance markets in many different ways, and often being the ultimate provider of disaster insurance," she said. Government has a role to play in making insurance available and affordable – but Kousky also highlighted concerns about "moral hazard".
"We don't want to underprice insurance or make it available in places that really are incredibly risky" and end up encouraging development in areas that should be avoided, she said.
One piece in the puzzle is parametric insurance, which can supplement traditional insurance by making payments immediately after an event. Instead of paying for damage that has occurred, as indemnity policies do, a parametric policy pays if agreed-upon conditions are met – for example, a specific wind speed or earthquake magnitude in a particular area. This eliminates the cost and expense of sending out adjusters in the wake of a catastrophe. Speed of payment and reduced administration costs can ease the burden on both insurers and policyholders.
Because parametric coverage isn't tied to a specific loss, Kousky said, "These policies can be used for anything. For example, having to buy a generator because power grids are down, replacing lost income from businesses interruption, or having to pay for temporary housing after a disaster."
Kousky also discussed microinsurance, which typically incorporates parametric coverage. Microinsurance is not confined to any specific product line or provider type. It covers a wide variety of risks to ensure affordability and accessibility of coverage to low-income households. It can include crop insurance, insurance for theft or fire health insurance, term life insurance, and insurance for natural disaster.
"There's been a lot of innovation in this area in the global south," Kousky said, "But now we're actually seeing some of that learning coming back into developed countries."
Puerto Rico is the first U.S. territory to establish regulations to enable microinsurance, she noted.