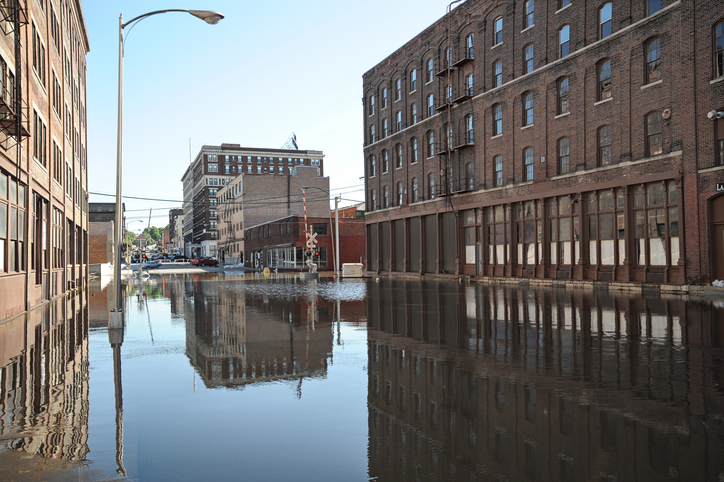 Floods
FEMA Incentive Program Helps Communities Reduce Flood Insurance Rates for Their Citizens
Jeff Dunsavage, Senior Research Analyst, Triple-I (08/23/2023)
While much of Florida struggles with rising homeowners insurance premiums, it's worth noting that some communities in this hurricane- and flood-prone state are seeing their flood insurance premiums come down.
Seventeen Florida jurisdictions have achieved a Class 3 rating in the Federal Emergency Management Agency (FEMA) Community Rating System (CRS) – an incentive program that recognizes and encourages community floodplain management practices that exceed the minimum requirements of FEMA's National Flood Insurance Program (NFIP). When a community achieves a Class 3 rating, its citizens become eligible for reductions in flood insurance premium rates of up to 35 percent.
In Cutler Bay – a town on Miami's southern flank with about 45,000 residents – the average premium dropped by $338 this year. Citywide, that's a savings of $2.3 million.
"Cutler Bay really put their money where their mouth is and decided to leap forward on this," said David Stroud with WSP USA, an environmental engineering consulting firm that worked with the city. Besides preserving 44 percent of the flood-hazard area as open space, one of the most significant measures Cutler Bay officials undertook required no commitment from builders, developers or homeowners: It was simply aggressively timed maintenance. While the surrounding county vacuums out its storm drains every eight years, Cutler Bay does it every two.
Over 1,500 communities nationwide participate in the CRS program, but only Tulsa, Okla., and Roseville, Calif., have taken sufficient steps to achieve Class 1 status and have their citizens receive the greatest premium discount of 45 percent. Both of these communities previously experienced disastrous flooding. Tulsa spent decades developing and implementing stormwater management improvements before receiving its Class 1 designation in 2022.
About 90 percent of all U.S. natural disasters involve flooding. Whether related to coastal and inland inundation due to hurricanes, extreme rainfall, snowmelt, mudflows, or other events, floods cause billions of dollars in losses each year.
As reported in a recent Triple-I "State of the Risk" Issues Brief, flood is no longer an "untouchable" risk for private insurers. For decades, the federally run NFIP was the only place where homeowners could buy flood insurance. But improved data, analysis, and modeling have helped drive private-sector interest in flood risk.
That's good news for homeowners who understand the evolving nature of this peril, especially as FEMA's new pricing methodology – Risk Rating 2.0 – applies more actuarially sound pricing to make NFIP's premium rates more equitable. As NFIP rates become more aligned with principles of risk-based pricing, some policyholders' prices are expected to fall, while many are going to rise.
CRS provides one avenue for communities to help their citizens get lower rates while proactively reducing flood risk.
Learn More:
Triple-I "State of the Risk" Issues Brief: Flood
Triple-I "Trends and Insights" Issues Brief: Risk-Based Pricing of Insurance
Stemming a Rising Tide: How Insurers Can Close the Flood Protection Gap
Beyond Risk Transfer Why Closing the Flood Protection Gap Will Take Innovation and Collaboration