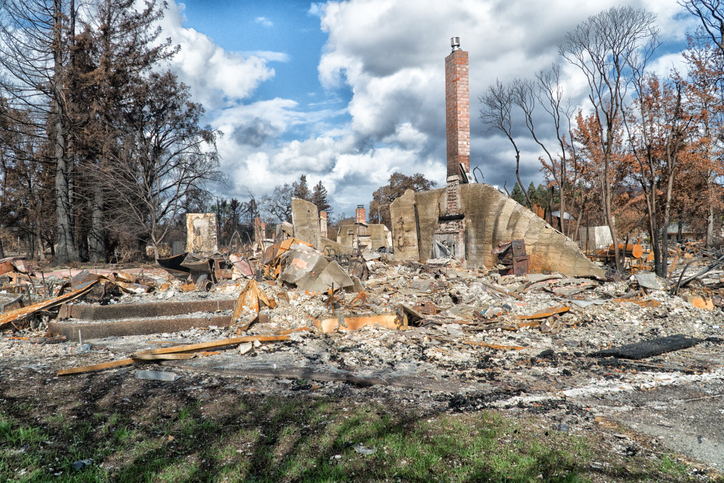 General
GAO: Strong U.S. Leadership Needed to Reduce Climate-Related Disaster Spending
Jeff Dunsavage, Senior Research Analyst, Triple-I (09/27, 2022)
The U.S. government needs "strong leadership and a cohesive, strategic approach" to extreme weather and climate-related risk if it is to significantly reduce its spending on disaster assistance, the Government Accountability Office (GAO) says.
In a recent report, GAO cited the U.S. Global Change Research Program and the National Academies of Sciences, Engineering, and Medicine, which warned that the cost of disaster response and recovery is projected to increase as extreme rainfall and drought become more frequent.
GAO – which provides Congress, agency heads, and the public with information aimed at saving taxpayers money – proposed:
Establishing a national climate information system,
Assigning a federal entity to develop and update climate data, and
Building climate resilience into infrastructure and facility planning.
Government spending on disaster assistance amounted to $315 billion between its 2015 and 2021 fiscal years. GAO has petitioned since 2013 to limit federal fiscal exposure through enhanced climate resilience.
According to the National Oceanographic and Atmospheric Administration (NOAA), the United States has sustained 332 weather and climate disasters in which overall damages/costs reached or exceeded $1 billion since 1980. The total cost of these events exceeds $2.28 trillion, NOAA says. In 2022 (as of July 11), there have been nine such events affecting the United States.
Global reinsurer Munich Re says the United States accounted for approximately $145 billion weather- and climate-related losses in 2021, of which about $85 billion was insured. Both overall and insured losses were significantly higher in 2021 than in the two previous years.
Triple-I CEO Sean Kevelighan emphasizes the challenges facing insurers as they strive to meet the needs of policyholders while maintaining sufficient reserves and surplus to remain financially viable and keep their promises.
"It's getting harder and harder to price these risks," he said, given their complexity and the increasing frequency and severity of extreme weather events. "The traditional risk-transfer model is in jeopardy in markets like Florida and Louisiana."
Solutions like group insurance products that provide catastrophe insurance at a community level have shown some promise. Similarly, parametric insurance, which pays out based on certain conditions being met, rather than on amount of damage sustained, has begun to gain some traction in the United States.
Embracing innovation is vital to ensuring that people in areas vulnerable to extreme weather events – such as California, Florida and Texas – can rebound quickly when disaster strikes. But more effort and resources will be needed to drive the behavior changes required to support and sustain a national resilience movement.