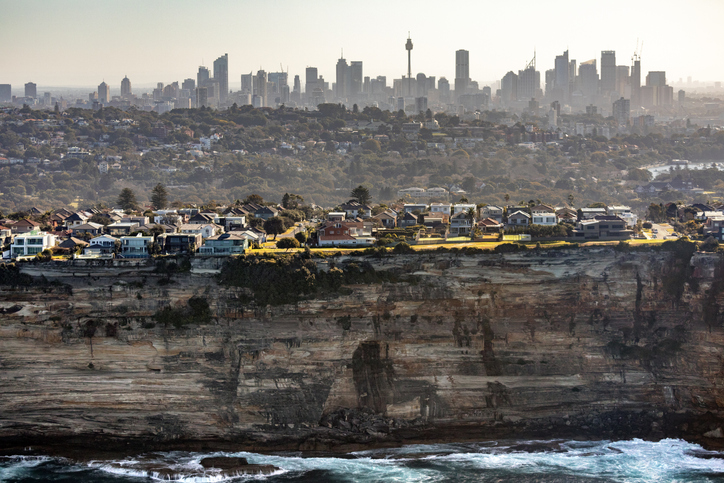 General
Geneva Association Event Highlights Insurers' Role in Attacking Climate Risk
By Maria Sassian, Triple-I consultant (10/18/2021)
Insurers – the world's risk managers and financial first responders – recognize climate-related risk as a core business issue and are acting through their underwriting and investments.
For example, Swiss Re's 2018 move away from underwriting thermal coal is part of the company's overarching goal to make the world more resilient, said Nina Arquint, chief risk officer for Swiss Re Corporate Solutions, during a recent Geneva Association event recognizing women in insurance for their contributions to sustainability. Arquint received the 2021 association's Women in Insurance Award for her leadership in reducing the underwriting of coal, the most polluting and carbon-intensive fuel.
"Insurance is one of the few sectors able to take a long-term view of risks, and with our thermal coal policies we are signaling to the market and to our customers that we see long-term risk in carbon intensive industries," she said.
In a conversation moderated by Jo Scott, chief marketing and communications officer for Lloyd's, Arquint was joined by:
Lucia Silva, group head of sustainability and social responsibility for Generali, and recipient of a special recognition ("Sustainability") for sponsoring the Just Transition initiative, which addresses the effects of the coal phase-out on coal-dependent countries and on workers, and
Heidi Delobelle, CEO, AG Insurance, and recipient of a special recognition ("Leadership") for initiatives to support employee well-being and for making climate and environment topics a major priority for AG.
"When we were working on our thermal coal policy," Arquint said, the company considered the fact that "you can't just step away from one way to another. That's why it was important for us to take into account different approaches and time frames for different markets in developed and emerging economies, as well as provide transparency to customers as to what they could expect."
She also said partnerships are crucial, and that is why Swiss Re is part of the Net-Zero Asset Owner Alliance (AOA) and the Net Zero Insurance Alliance.
Silva said that when Generali stopped underwriting and investing in coal a few years ago she had identified the transition risk that shrinking the coal industry in coal-dependent countries meant workers needed social support and reskilling.
"At Generali, the belief is that if you want to be sustainable you need to make sure that your decision meets the needs of people and the planet," she said.
When asked about the costs of divesting from underwriting coal, Silva said that while the cost was not much compared to overall premium, it was a lot of money for the business units that affected by the decision.
"Evaluating these kinds of problems on a profit/loss basis may not be the right way to approach it," she said.
The other panelists likewise discussed how the industry's sustainability ambitions go beyond the environmental ("E") aspect of ESG, but also the social ("S") aspect.
Delobelle spoke about how AG's commitment to sustainability is reflected by investments in infrastructure, renewable energy, social housing loans, as well as products like pensions and long-term savings and health-care products. AG was also aware how COVID-19 had led to a mental well-being crisis and mobilized support for customers and employees.
AG created a spinoff health partners company that works with corporate clients on a one-to-one basis alongside trusted health service providers to develop strategies and action plans to improve in the mental and physical well-being of their employees. The program was meant to be launched in 2020 as a face-to-face program, but the pandemic forced a quick pivot to a digital platform.
One of the biggest problems impacting economies, said Delobelle, is long-term absences from work due to mental health problems. In Belgium alone, more than half a million people may be incapable of working by the end of the year. AG helps employees cope with different changes, including the fear of going back to the office.