General
Latest "Lightning Round" Highlights Hack-a-Thon Winners
Jeff Dunsavage, Senior Research Analyst, Triple-I
10/26/2020
Last week's Lightning Round Products and Services for Disaster and Risk Mitigation featured presentations by four teams of entrepreneurs who've developed products to boost societal resilience and mitigate natural disaster risks. This was the third time this year that Triple-I and its Resilience Accelerator, ResilientH20 Partners and The Cannon, have connected entrepreneurs with leading insurance innovation specialists and investors.
The first two presentations were by prize-winning teams from 2020's Hack-for-Resilience competition, which was hosted by Wharton Risk Center and Triple-I's Resilience Accelerator. The teams presented:
Ami Nachiappan, a Junior at New York University, presented on behalf of the four-member Air.ly team.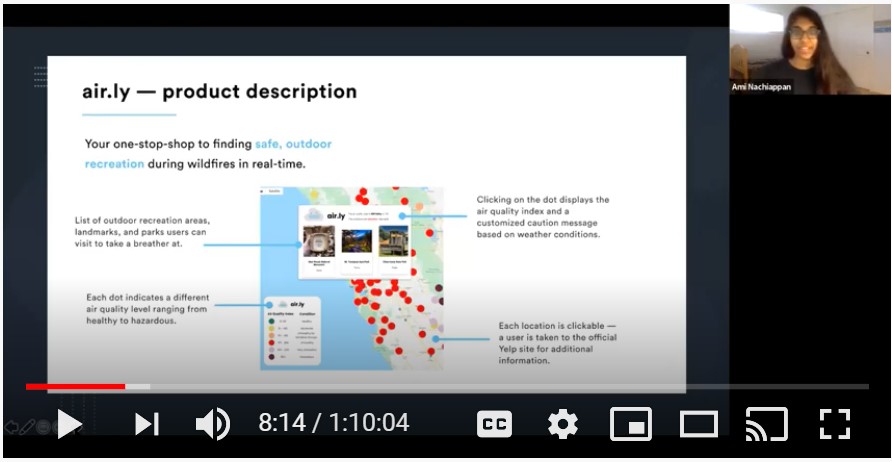 "For many with sensitive respiratory systems, the wildfires' smoke has created difficulty breathing and dizziness," she said, pointing out that this can be the case hundreds of miles from fire locations and long after the blazes have been extinguished.
Air.ly provides "a comprehensive visualization of real-time air-quality data across the U.S.," as well as well as recommending locations for safe outdoor recreation activities. Existing weather apps that display air-quality information lack "call to action options and cautionary warnings," and recreation apps like Yelp lack real-time weather and air-quality information.
This fragmentation, Nachiappan said, is what sets Air.ly apart.
Savan Patel, a sophomore at the University of Pennsylvania, spoke for the four-member Insura team. Insura is a third-party "gamification platform" for home improvement products modeled after applications that seek to reduce automobile accidents and claims by influencing driver behavior.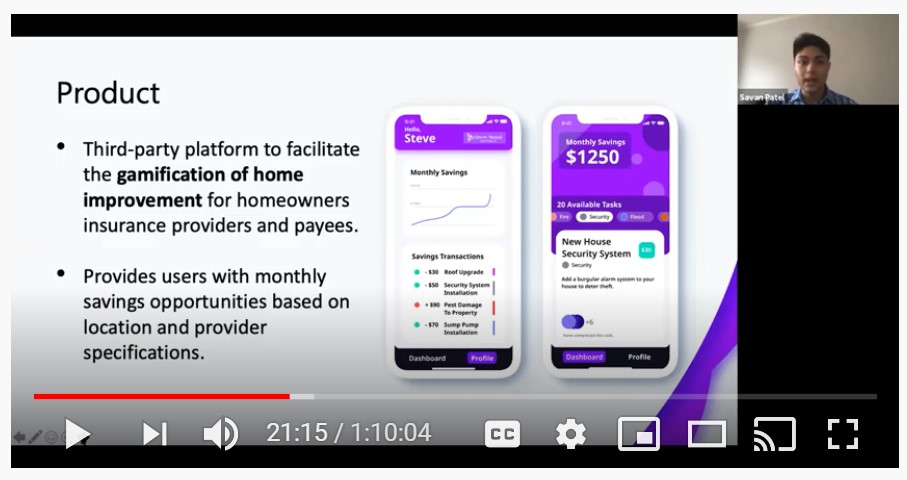 In addition to the hack-a-thon winners, two established businesses – members of the Resilience Innovation Hub "portfolio of disaster risk-mitigation innovation" presented their products:
All four presentations can be viewed below: