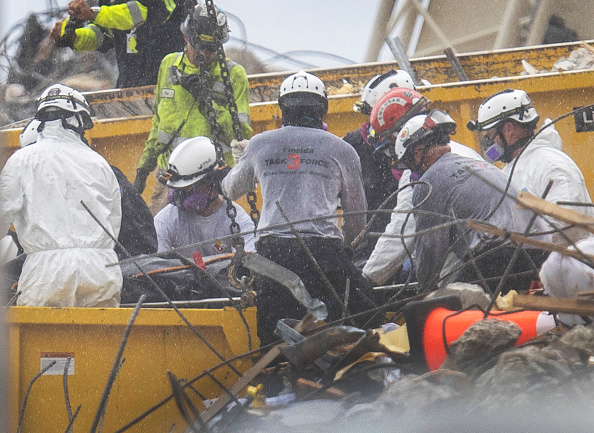 General
Long-Term Considerations from Condo Collapse
Jeff Dunsavage, Senior Research Analyst, Triple-I, 07/02/2021
The insurer for the Champlain Towers South condo association has said it will make an up-front payment to resolve damage claims related to the 12-story beachfront property in the Miami suburb of Surfside, Fla., that collapsed on June 24, 2021.
"We want to make it known that James River Insurance Company has made the decision to voluntarily tender its entire limit from the enclosed policy towards attempting to resolve all the claims in this matter," the insurer's attorney wrote to the judge handling a class-action lawsuit seeking millions of dollars in damages from the association.
Since the collapse last week, four residents or their families have filed lawsuits against the association. Many more suits are expected in the coming months, and litigation could take years as investigators work to determine what caused the collapse. The first court hearing was held yesterday, and a Miami-Dade Circuit judge acknowledged that the building's $48 million in total insurance coverage likely won't be enough.
In all, the court heard, the condo association's master policy has $30 million in property coverage and $18 million in liability coverage. The association has agreed to hand over financial decision making to a court-appointed "receiver."
Seeking survivors as storm nears
With investigators still working to find and rescue survivors and Hurricane Elsa – the first of the 2021 Atlantic hurricane season and earliest "E-named" storm on record – heading toward Florida, the situation remains fluid. This week, dozens of units at a Central Florida condominium complex near Disney World were deemed unsafe after an inspection found the walkways leading to the units were at risk of collapsing, according to an Osceola County spokesperson. Residents were advised to enter the buildings containing the units at their own risk, the spokesperson said, adding that county staff were offering residents assistance with temporary housing.
Increased attention to the condition of older high-rise buildings in South Florida and across the U.S. in the wake of the Champlain Towers collapse could lead to a rise in claims for loss-of-use coverage. In addition, many businesses in the vicinity of the collapse have been made inaccessible during the rescue operation, which could lead to business interruption claims.
Spotlight on building codes
Furthermore, this event could lead to a review of building codes and inspection practices nationwide. South Florida's building codes are among the nation's strongest – designed to keep residents safe from hurricanes. The state implemented mandatory codes after Category 5 Hurricane Andrew ripped homes from their foundations and left 65 dead in Homestead in 1992, and some counties – particularly in South Florida – have added more stringent requirements.
But in the wake of last week's collapse, IBHS chief engineer Anne Cope, said, "This is a moment like Katrina and Andrew, where we are going to learn something and make changes."
Many of the region's buildings – including Champlain Towers South – were built before 1992 as part of a South Florida condo boom. Those buildings are subject to codes that were in place at the time of their construction, and are only required to undergo local county inspections every 40 years – such as the 2018 review of the Surfside condo in which an engineer raised red flags that the building was beginning to address but didn't warn of imminent disaster.
A FEMA study last year said implementation of modern building codes could save states and localities billions of dollars.