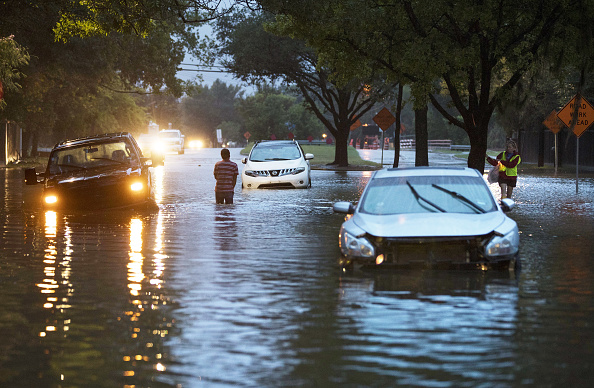 General
New insurance advisory board seeks technological solutions to disaster resilience
By Maria Sassian, Research Director, Triple-I
2/25/2021
The insurance industry continues to be a major stakeholder in mitigating the effects of natural disasters on communities. As such, a group of U.S. insurers, reinsurers, intermediaries, and model providers are creating an advisory board called Helix.
Facilitated by The Institutes, Helix seeks to integrate new approaches to automated claims analysis into an overarching framework for the application of new and emerging technologies in natural disaster resilience, according to a Risk & Insurance article.
"We are excited to help coordinate this effort focused on mitigating the adverse effects of natural disasters," says Peter Miller, President and CEO of The Institutes. He described Helix as an opportunity "to serve as a neutral third party in work on this important issue that ultimately benefits the general public."
Initially building on work to implement open common data standards for catastrophe risk analytics, the Helix vision is grounded on four pillars to support the industry's increasingly wide-ranging and growing capabilities:
Climate and resilience: Pursuing hazard and resilience research and advocating for innovation in insurance products and economic responsiveness;
Data standards, data content/interpretation/quality, and industry-level data resources;
Technology: Transparency in models and analytics, Insurtech innovations, and technology solutions;
Operations: Common industry tools, improved communication/exchange across the value chain, and support/education for the industry
Helix builds on the work of The Institutes' Catastrophe Modeling Operating Standards (CMOS) initiative. The CMOS team completed a survey project in September 2020 to establish and implement an open common exposure data standard. This project also provided a set of recommendations for the community to advance the work.
"Based on the interest in and success of the CMOS, it is clear there is a desire for an industry-wide, cooperative effort focused on resilience from natural catastrophes," says Sean Ringsted, Chief Risk Officer, Chubb. "We've received strong interest in creation of Helix and look forward to welcoming the participation of additional organizations."
The Institutes is in the process of engaging founding members and building out the appropriate governance structure. As those are put in place, Helix members will determine initial priorities in support of the four pillars and leveraging the work performed under the CMOS initiative. Companies in search of additional information, or that have interest in contributing expertise to the effort can contact The Institutes at helix@theinstitutes.org.