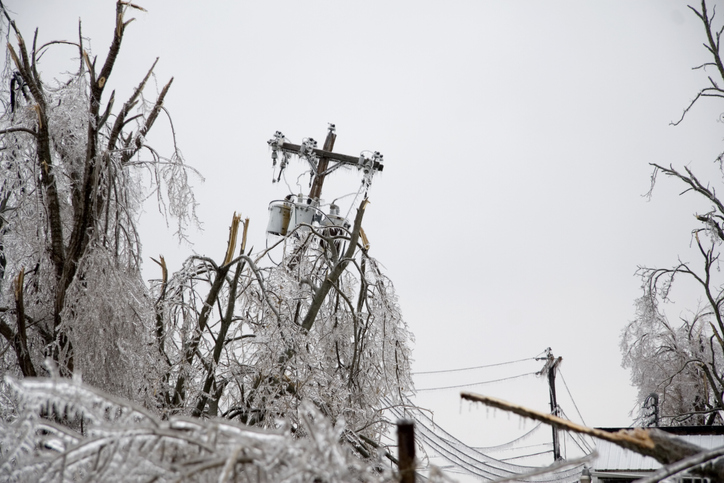 General
Polar Vortex, Convective Storms Drive U.S. Weather-Related Losses
Jeff Dunsavage, Senior Research Analyst, Triple-I, 04/13/2021
Insured losses from March storms in the United States are likely to surpass $1 billion, Aon said in its monthly Global Catastrophe Recap.
Aon said multiple outbreaks – featuring tornadoes, hail, snow, and flooding – were to blame. The most notable included severe weather across the Central and Southern United States, with 122 tornadoes touching down during the month – the most since 2017. Alabama, Mississippi, Texas, Georgia, and Tennessee experienced the most damage.
This followed record-setting winter weather-related insured losses in February, following a prolonged Polar Vortex event, in which Arkansas, Kentucky, Tennessee, and Texas were among the hardest-hit states.
"The Polar Vortex generated record-breaking cold temperatures which extended as far south as the U.S./Mexico border," Aon said in its February report. "Concurrently, a series of low-pressure systems produced rounds of hazardous snow, sleet, freezing rain, ice, and severe thunderstorms with impacts spanning from Washington state to the Mid-Atlantic."
Texas was hard hit by the winter weather, which left dozens dead, millions without power, and nearly 15 million with water issues and could wind up being the costliest disaster in state history. Disaster-modeling firm AIR Worldwide says insured losses "appear likely to exceed $10 billion."
The Electric Reliability Council of Texas (ERCOT) has been widely criticized for failing to require power facilities to be winterized after the last major storm that caused outages in 2011, thus contributing to damage incurred during the more recent one. Last week, the Cincinnati Insurance Company, headquartered in Ohio, filed suit asking a federal court for a declaratory judgment that would allow the insurer to decline paying damages in bodily injury or property damage lawsuits where ERCOT is found to be liable.
If the federal court doesn't grant the declaratory judgment, Cincinnati Insurance would likely have to cover ERCOT under its current policy contract.
In February and into March, multiple rounds of heavy rainfall and severe weather generated flooding across parts of the Ohio and Tennessee Valleys. Parts of Kentucky, Tennessee, and West Virginia were most affected.
"Impacts were compounded by localized severe weather, including large hail, straight-line winds, and isolated tornadoes," Aon reported. "Total economic losses were estimated to approach USD 100 million."
A large portion of the residential flood damage was expected to be uninsured due to low National Flood Insurance Program (NFIP) coverage.
Severe weather activity in the South continues in April. A cluster of storms swept across the region over the weekend, leaving one person dead in Louisiana, toppling trees and power lines in Mississippi, dropping baseball-sized hail in Alabama, and leveling buildings in the Florida Panhandle.