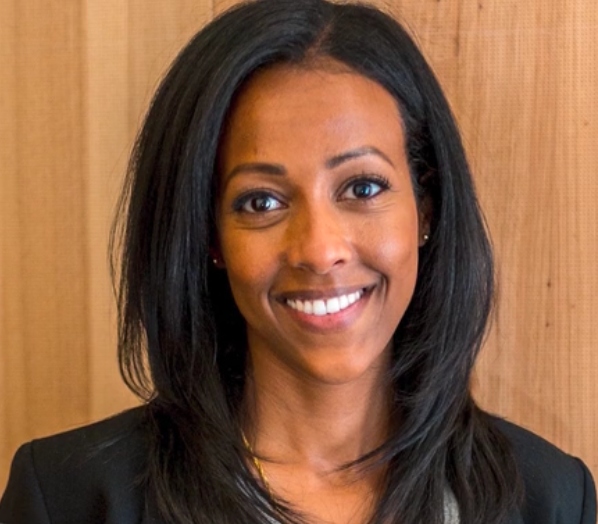 General
Q&A with Rahel Abraham, ClimaGuard
7/30/20. By Kris Maccini
This week Triple-I's Social Media Director, Kris Maccini interviewed Rahel Abraham, CEO of ClimaGuard, a Houston-based start-up that provides protective coverings for cars (and personal belongings) to prevent valuable losses from flood damage. ClimaGuard is part of Triple-I's Resilience Accelerator.
In the interview, Rahel shared her inspiration for creating ClimaGuard, her experiences as a first-time entrepreneur, and how she prepped her business for hurricane season, amid a pandemic.
The interview is part of Triple-I's "Insurance Careers Corner" series, which was created to highlight trailblazers in the insurance industry and to spread awareness on the career opportunities within the industry.
Tell me about ClimaGuard. What led you to start the company in 2018?
The idea of ClimaGuard came about a month after Hurricane Harvey. This event was a historical devastation – not only were residential homes flooded, but many businesses and vehicles were flooded also. I lost my car, and there was a shortage of rental vehicles. Living in Houston, I depend on my mobility – being vulnerable post the hurricane was a challenge. I realized that I needed help, and so did many of my neighbors.
Shortly after the storm, a friend and I thought of an idea to produce a protective covering. As more hurricanes hit, we realized that flood mitigation wasn't going to be solved overnight, but that we could come up with a way to help people safeguard themselves in real time. My background prior to ClimaGuard was in Engineering, so I knew that I had the background to create a product that would work.
ClimaGuard protective coverings can be used for other purposes outside of automobiles. I have a client who used it to protect a grandfather clock that was passed down through generations. I wanted the covering to be large enough to fit a car, but easy enough to use for quickly packing other valuable items in the home – sofas, electronics, tables, etc.
As CEO, what's top of mind as you look to grow your business?
There are two goals that are top of mind: 1.) Spread awareness about flood risks, and 2.) Encourage and empower at-risk communities to proactively mitigate. Education in creating awareness for disaster planning and mitigation is vital to the growth of ClimaGuard. Whatever life looks like post-event – whether it's running for home supplies, shopping for groceries, or accessing temporary living (hotel) – you need mobility, and, more importantly, peace of mind throughout the event.
It wasn't until I got flooded that I understood the challenges post-flooding, and the financial costs to recover. I was fortunate to have a support system, but I know individuals who are still trying to recover three years after Harvey. I'm focused on preparing individuals and communities to get back up and running as soon as possible.
Being a woman and Black-owned business, what challenges have you faced in growing the company?
I didn't know anyone personally who ran a successful product-based company, or any start-up, in general. I quit my job to pursue my business, so my cash flow was limited. I relied on my savings in the beginning, because I didn't know how to seek funding. I was concerned that I would lock my business into a situation that would prevent it from thriving, if I didn't partner with the right people. Because I didn't have the network here, I went overseas to build partnerships, understand manufacturing, and learn how to create opportunities.
What activities have you been involved in to help build networking and partnerships?
Prior to COVID-19, I was part of an accelerator program called DivInc out of Austin, Texas. Austin is a great community for start-ups, and I wanted to be in the mix among entrepreneurs who were also starting from the ground up. After completing that program, I began outreach specifically to dealerships and the insurance industry. These two markets have proven to be good partnership opportunities for ClimaGuard. With insurance, my goal is to touch on the fleet business, the rental car space, and the commercial and residential customer base. With the dealerships, I am seeking access to the residential and commercial buyers who are invested in protecting their assets.
What advice would you give to aspiring entrepreneurs in seeking opportunities and overcoming challenges?
Just like your ingenuity led to an idea that solves a real problem, that same creative thinking will lead you to solutions to overcome your challenges. Your path is your own, and you don't need millions of dollars to make your start-up successful. You do not need a proven track record to show you are capable. It's not a sprint, it's a marathon, so don't burn yourself out.
2020 is expected to be one of the worst hurricane seasons on record and the pandemic will bring about new challenges in disaster prep. How have these challenges impacted your business? How are you preparing for the season?
Currently, the nation is highly focused on COVID-19. The lack of attention to this hurricane season concerns me, however we are living in very unusual and uncertain times. Many of us, myself included, are taking things day by day. I'm trying to be observant of the climate and the emotional health of our communities. In terms of preparedness during hurricane season, I know that hurricanes and flash flooding only allow a few days of notice before hitting an area. I've ensured that ClimaGuard inventory is ready, and I'm prepared to ship units (with the available supply) through a local fulfillment business in Houston. ClimaGuard's mission is to prevent loss from natural disasters, and we're ready this season and preparing for next season. Our goal is increase inventory next year as we develop more opportunities with partners and retailers.