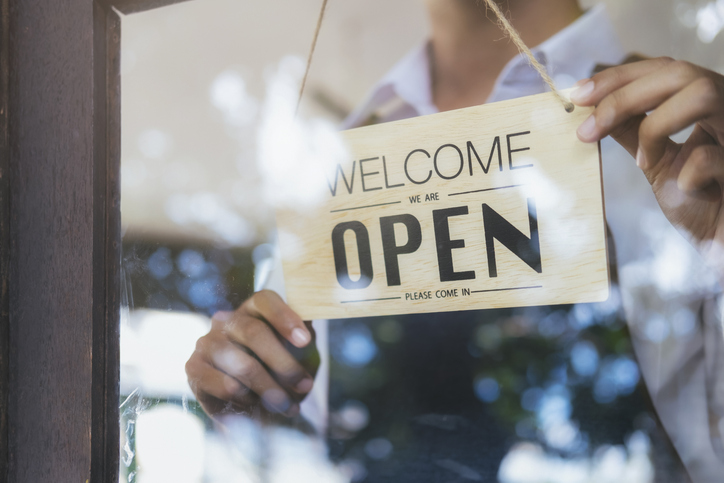 General
Small businesses share how they prepare for and successfully recover from disaster
September is National Preparedness Month, and this years' theme of "Disasters Don't Wait. Make Your Plan Today" could not be more timely as many areas of the country experience record-breaking wildfires and storms.
On September 16, the Insurance Institute for Business & Home Safety (IBHS), the Small Business Administration (SBA), and the Insurance Information Institute (Triple-I) conducted a live webinar on how to prepare for severe weather, COVID-19 interruptions, and other forms of disaster that can have significant impacts on small businesses.
A recording of the webinar is available here.
The webinar showcased two small businesses' stories of preparation and recovery from disaster. The webinar also covered what small business loans are available after a disaster, what tools are available to help businesses prepare, and what you need to know about insurance coverage.
Alex Contreras, Director of the Office of Preparedness, Communication and Coordination in the SBA's Office of Disaster Assistance (ODA), was the first speaker. The SBA offers low-interest disaster loans to businesses of all sizes, as well as to homeowners and renters. These loans are the primary source of federal assistance to help private property owners pay for disaster losses not covered by insurance. Borrowers are required to obtain and maintain appropriate insurance as a condition of most loans.
The SBA can also fund disaster mitigation efforts, such as installing fire-rated roofs, elevating structures to protect from flooding or relocating out of flood zones.
Janice Jucker, co-owner at Three Brothers Bakery in Houston, TX is the 2018 Phoenix Award Winner for Outstanding Small Business Disaster Recovery. After Hurricane Harvey, the bakery had five feet of water. Thanks to a business recovery plan, the business was fully operational after six weeks.
Part of an effective recovery plan is building a recovery team that includes a restoration company (find one now, don't wait) an accountant, a contractor, an SBA loan officer and an insurance agent. Another important recovery team member is your local lawmaker – know who they are and make sure they know you, regardless of whether you agree with their politics. They can play a key part in making sure you get what you need to recover from a disaster.
Gail Moraton, business resiliency manager at IBHS, talked about the free business continuity planning tool called OFB-EZ (Open for Business E-Z) available from the IBHS. The first step to planning is to know your risk – both the likelihood of each type of disaster for your location and the amount of damage it could cause your business. Another step is having an up-to-date list of all your employees, vendors and other important contacts. A training exercise is also included with the planning tool.
Alison Bishop, internal operations manager at Spry Health Inc., talked about her company's use of OFB-EZ. "It takes an overwhelming concept and makes it accessible and achievable," she said.
Loretta Worters – vice president, media relations at Triple-I, went over different business insurance coverages that are available and pointed out that having the right coverage is a crucial part of disaster recovery, as well as an essential element of an overall business plan.
Like the other speakers, Ms. Worters said having a thorough inventory of all your business assets is of paramount importance. She listed different types of business policies that are available, including: property, business income interruption, extra expense, flood and civil authority. Separate coverage is also available for items that are frequently damaged in a storm, such as fences and awnings.
Click here to listen to a recording of the webinar, which offers many more useful tips for seeing your business through a disaster.