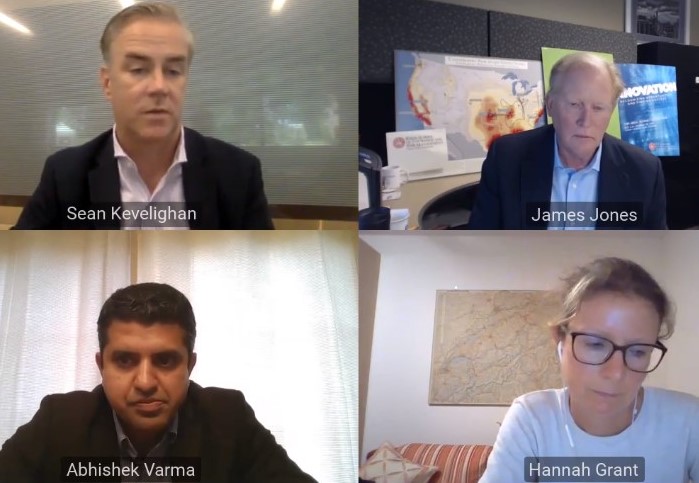 General
With Nat Cat Losses Mounting, Resilience Mindset Is More Important Than Ever
Jeff Dunsavage, Senior Research Analyst, Triple-I, 07/22/21
Insurance is essential for individuals, businesses, and communities to recover quickly from natural catastrophes – but perils have evolved to a point at which risk transfer, though necessary, isn't enough to ensure resilience.
Triple-I CEO Sean Kevelighan said during a recent webinar for regulators on Environmental, Social and Governance (ESG) Factors and Insurer Performance that better insured communities recover more quickly but "the long-term resilience of both the communities impacted by natural catastrophes and of the industry itself depend on preparedness and improved risk mitigation." He was one of three panelists participating in the webinar.
"Something's Got to Give"
Insured U.S. natural catastrophe losses totaled $67 billion in 2020 after an Atlantic hurricane season which included 30 named storms, record-setting wildfires in California, Colorado, and the Pacific Northwest, and a severe derecho in Iowa. This year's hurricane season looks to be more severe; the Bootleg wildfire in Oregon – so large and intense it has begun to create its own weather and is affecting air quality as far east as New York City – isn't expected to be fully contained until late November; and these disasters are taking place on the heels of devastating winter storms in the first quarter.
As Kevelighan put it in his panel remarks, pointing to a 700 percent increase in insurer loss costs since the 1980s, "Something's got to give."
"As the country's financial first responders," he said, "insurers are not just responsible for providing relief to the communities affected by natural disasters, but also planning for potential catastrophes to come."
One of the ways insurers do this, he said, is by building the industry's cumulative policyholders' surplus—the amount of money remaining after insurers' collective liabilities are subtracted from their assets. At year-end 2020, the U.S. policyholders' surplus stood at a record-high $914.3 billion.
Mitigate and educate
The role of the insurance industry has grown beyond merely taking on risks to educating the public, regulators, and corporate decision makers on the changing nature of risk and driving a resilience mindset characterized by a focus on pre-emptive mitigation and rapid recovery. Triple-I and a host of other insurance industry organizations have played a key role in promoting public-private partnerships and using advanced data and analytics to understand and address hazards in advance.
For example, Triple-I's online Resilience Accelerator provides access to data and risk maps that empowers the public to assess and prepare for risks specific to their own communities.
The webinar, co-presented by The Institutes' Griffith Foundation and the Insurance Regulator Education Foundation, included panelists Hanna Grant, Head of the Secretariat, Access to Insurance Initiative; and Dr. Abhishek Varma, Associate Professor, Finance, Insurance and Law, Illinois State University. The program was moderated by James Jones, Executive Director, Katie School of Insurance and Financial Services, Illinois State University.