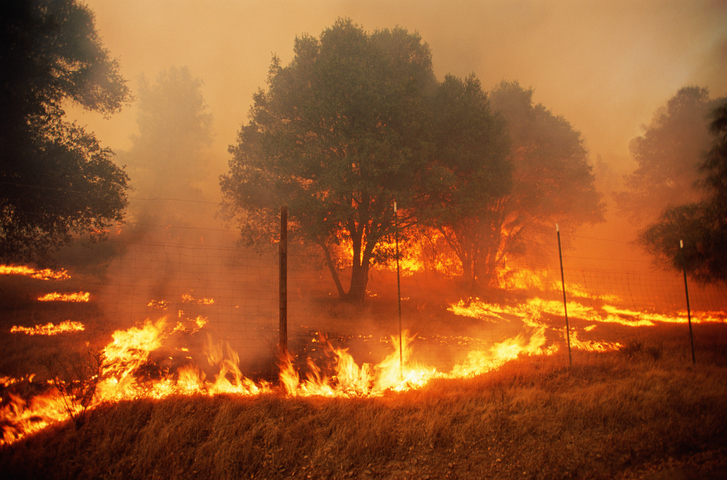 Wildfires
California Needs to Make Changes to Address Its Climate Risk Crisis
By Max Dorfman, Research Writer, Triple-I (07/19/2023)
California's insurance challenges have roots going back decades. Yet they've come to the fore in the past five years, during which the five largest wildfires in the state's history have occurred, according to Cal Fire.
In 1988, state voters passed Proposition 103, requiring insurance companies to obtain approval from the state Department of Insurance before they could charge different rates. But the terms of that proposition have not been updated to address climate risk.
For example, insurers are not allowed to price catastrophe risk prospectively. This means that, in an evolving climate risk environment, insurers writing coverage in the state cannot use the most current data and most advanced modeling technologies to inform their pricing. Instead, they are required to price coverage based on historical data alone as wildfire-related damage drives up their claim payouts and claims-paying expenses.
This catastrophe pricing restriction – along with the state not allowing insurers to incorporate the cost of reinsurance into their pricing, even as insurers pay more for reinsurance – has been cited as contributing to several insurers' decisions no longer to write new homeowners coverage in California.
"In Florida, they're modeling for hurricanes, and in the Tornado Alley states, they're modeling for tornadoes. So, in California, they obviously should be modeling for wildfires," said Mark Friedlander, a spokesman for Triple-I.
Wildfires have destroyed thousands of homes every year, at a time when the costs of repairing and rebuilding homes have soared.
"While all stakeholders are working on mitigation including home hardening, land clearing and community mitigation programs, insurers are working with the department of insurance to set appropriate rates for the risk and renew a healthy insurance marketplace in California," said Janet Ruiz, California spokesperson for Triple-I.
Proposition 103 "is 35 years old and is ill-equipped to handle the increasing challenges wrought by climate change," the American Property Casualty Insurance Association (APCIA) said in a press release.  "Insurers do not want to retrench from one of the nation's most important markets, but cannot continue to operate and protect policyholders when insurers are struggling to secure an adequate rate and manage their risk exposure."
APCIA says solutions should include:
Allowing the use of forward-looking catastrophe modeling in rate filings;
Allowing the use of reinsurance in ratemaking;
Reforming the rate filing process more broadly, to complete reviews within statutory timeframes;
Reforming the California Fair Access to Insurance Requirements (FAIR) Plan assessment process to reduce exposure to the shrinking number of private insurers remaining in the marketplace; and
Advocating for expanded wildfire mitigation to reduce the risk and make coverage more available in high-risk areas.
Risk-based pricing of insurance is a fundamental concept that might seem intuitively obvious when described – yet misunderstandings about it routinely sow confusion. Simply put, it means offering different prices for the same level of coverage, based on risk factors specific to the insured person or property. If policies were not priced this way, lower-risk policyholders would subsidize riskier ones.
The solution to California's current risk crisis, therefore, is to take steps and make investments that reduce wildfire and other risks and to update its regulatory regime so insurers can price risk in the state accurately and prospectively.
Learn More:
Triple-I Issues Brief on Wildfire