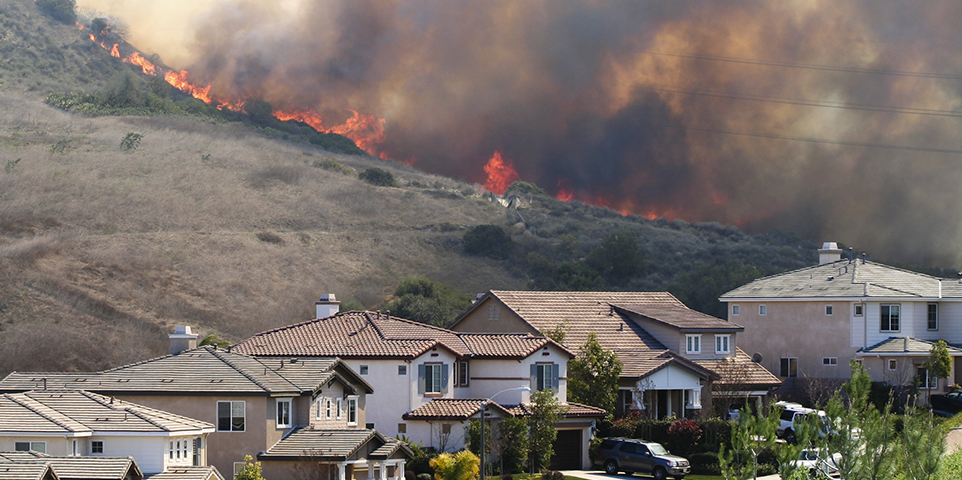 Wildfires
Climate and Wildfire Risk: A Conversation With Dr. Craig Clements
By Max Dorfman, Research Writer, Triple-I (07/18/2022)
"Climate change has its fingerprints all over" the increasingly costly wildfire activity we've seen in recent years, says Triple-I non-resident scholar Dr. Craig Clements, even though most fires are ignited by people.
Clements, a professor of meteorology at San José State University and Director of the Wildfire Interdisciplinary Research Center, made his remarks in an interview with Triple-I CEO Sean Kevelighan.
"Nine out of 10 wildfires are human caused, but it's the conditions that are driven by climate change," Clements said. "Warm temperatures and drier atmospheric conditions affect the fuel. If you get an ignition, these conditions make the fires burn more rapidly and more intense and harder to put out."
In California alone, there were over 2 million properties at high to extreme wildfire risk in 2021, according to latest Verisk estimates, constituting the largest number of properties of any U.S. state. Still, wildfire risk is not only a Western U.S. issue.
"The risks this summer are in Eastern Washington, Central Oregon, and most of California as we progress through fall," Clements said. "But places like Texas are also at risk, even though people don't usually think of Texas as a place where wildfire is a big risk."
Texas ranked second – after California – on the Top 10 States for Wildfires Ranked by Number of Fires and by Number of Acres Burned, 2021, according to the National Interagency Fire Center.
"The Southeast also has lots of wildfires, even though they don't have the same size fires," Clements noted. "Even the Midwest is at risk, as they have a lot of grass fires that burn very quickly. It's not just California or the Western U.S., but all across the country."
Kevelighan noted that the severity of fires, from an insurance perspective, is increasing.
"In 2021, we saw 20 billion of economic losses, with 8 billion of those insured losses," Kevelighan said. He also pointed out that much of the insured damage is a result of more people moving into harm's way.
"At the Triple-I, we're trying to help people understand this issue, particularly because populations are growing in high-risk areas," he said. "We want people to have standard homeowners or renters insurance, which will cover you for wildfires" and to take steps to minimize risk, like having a roof that is Class-A fire rated and maintaining a non-combustible "buffer zone" around buildings.
Kevelighan also advised people buying homes in fire-prone areas to make sure they understand their insurance needs and to record their belongings in case they ever do have to make a claim.