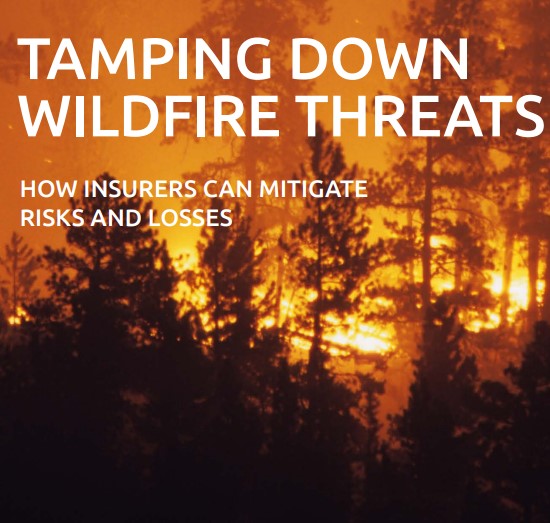 Wildfires
Complex Risks Call for Sophisticated Solutions
Jeff Dunsavage, Senior Research Analyst, Triple-I (11/17/2022)
Wildfires play a complex role in overall climate risk that insurers need to understand and develop strategies to address. In addition to damaging property and directly threatening lives, wildfires:
Add carbon to the atmosphere, contributing to longer-term weather extremes and affecting conditions around the globe;
Destabilize soil, increasing potential for landslides and mudflows when dry seasons end and rain and snow come; and
Disperse particles over great distances that can cause health issues far from the fires that generated them.
Research also suggests that wildfire emissions may affect El Niño and La Niña events – temperature conditions in the Pacific Ocean that influence formation of Atlantic hurricanes.
Traditional risk transfer isn't sufficient to address these chaotic, interconnected perils – but ceasing to insure complex risks isn't a strategy for long-term success. What's needed are risk reduction, pre-emptive damage mitigation, and a deeper understanding of the evolving nature of this hazard.
Insurers are well positioned to lead the way. To do so, a recent paper published by Triple-I and Capgemini argues, they have to augment their tried-and-true strengths in assessing and pricing risk with capabilities offered by new data and analytical tools. Yet only 35 percent of insurers surveyed said they have adopted advanced tools – such as machine-learning-based pricing and risk models – that Capgemini calls "critical to unlocking new data potential and enabling more accurate risk assessments."
The Triple-I/Capgemini paper outlines several examples of such tools and underscores the importance of adopting them to attack wildfire and other climate-related risks.
Read the Paper: Tamping Down Wildfire Threats: How Insurers Can Mitigate Risks and Losses