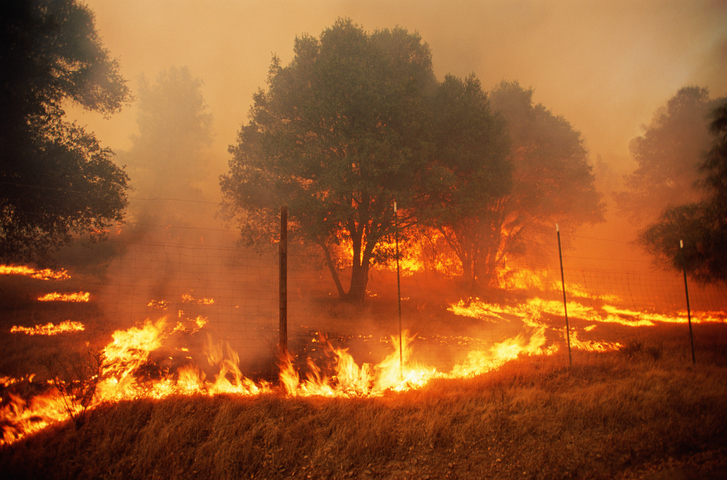 Wildfires
Insurance and Evacuation Plans Are Key for Wildfire Safety, Resilience
Jeff Dunsavage, Senior Research Analyst, Triple-I, 08/06/2021
The formation of nine large wildfires this week—three in Washington, two in California and Oregon, and one each in Idaho and Montana—highlight the importance of having an evacuation plan and the right coverage.
"Insurers are fulfilling their traditional role as the nation's financial first responders as thousands of Americans evacuate in the West," said Triple-I CEO Sean Kevelighan. "Wildfires are actively burning millions of acres, and as we are seeing these regions becoming more populated, it will be critical to focus on rebuilding communities in a more resilient manner as well as make changes to public policies that are hindering the ability to clean and remove tinder which are fueling the devastation."
Triple-I's Resilience Accelerator demonstrates the power of insurance as a force for resilience. It does so by telling the story of how insurance coverage helps governments, businesses, and individuals recover faster and more completely after catastrophes. The Resilience Accelerator also links to HazardHub, an organization that assesses the wildfire risks individual properties face nationwide.
The National Interagency Fire Center (NIFC) reported yesterday that 1.95 million acres have burned in the U.S. during 2021. California's Antelope, Dixie, McFarland, and Monument Fires grew by thousands of acres over the past few days, the NIFC added.
Oregon's Bootleg fire, which has been burning along the Oregon and California border since July 6, continues to challenge firefighters while new blazes emerge.
"We are running firefighting operations through the day and all through the night," said Joe Hessel, incident commander. "We are looking at sustained battle for the foreseeable future."
A standard homeowners insurance policy covers wildfire-caused property damage to a home's structure and its outbuildings (e.g., garage), as well as the personal belongings housed on the premises. A renter's insurance policy covers the renter's personal belongings. If a residence has been rendered temporarily uninhabitable by a wildfire, standard homeowners and renters insurance policies provide additional living expenses (ALE).
Triple-I offers the following tips to those who live in a wildfire-prone community.
Have an evacuation plan
Check with your insurer to see if you're eligible to collect ALE. Some states allow ALE claims to be filed in the event of mandatory evacuations. Be sure to save hotel and restaurant receipts
File a claim with your insurer as soon as you are aware of damages to your property
Take photos of damage prior to making repairs
When making either temporary or permanent repairs, save receipts to give to your insurance claim adjuster
Only use licensed contractors to make repairs and beware of contractor fraud
Fire-damaged autos are covered under the optional comprehensive coverage on your auto policy
RELATED LINKS:
Article: Wildfires: Insurance and Recovery Resources