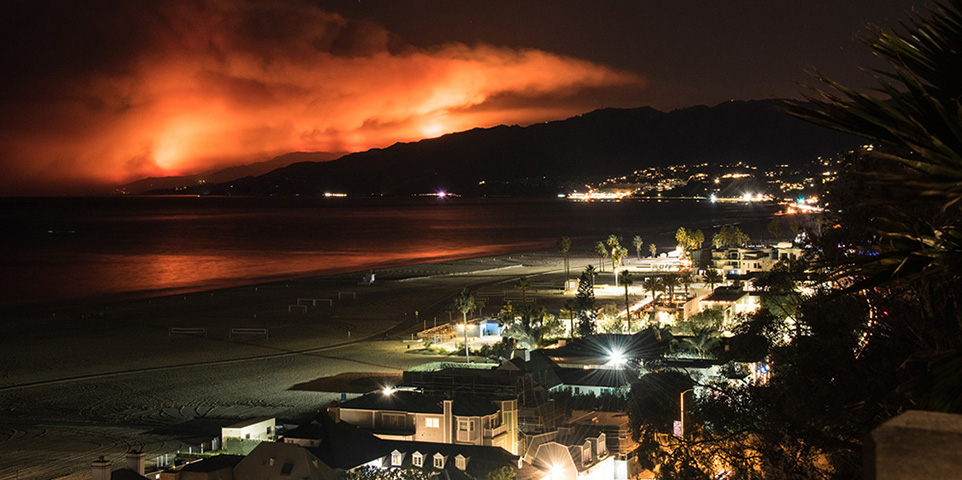 Wildfires
Insurance for wildfires: Make sure you're prepared for a fire with adequate coverage
If the area in which you live is at risk for wildfires, make sure to take appropriate measures to protect your home against these catastrophically destructive events.
However, as it's not always possible to avoid the devastation of a wildfire, it's important to protect yourself financially by having adequate insurance for:
The structure of your home – A standard homeowners policy covers destruction and damage caused by fire, which includes wildfires. In the event of a fire, your insurance company will pay to rebuild or repair your home, remediate smoke damage. This includes the outbuildings on your property—such as a garage or toolshed. Condo or co-op policyholders should check with their by-laws or underlying lease to determine their personal insurance responsibilities versus those of the association.
Your belongings – A homeowners or renters policy also insures your belongings for loss or damage. In addition, it covers theft or vandalism (in the event of looting in the wake of a wildfire). For homeowners, trees or shrubs are covered, as well.
A place to live – If your home has been rendered uninhabitable by a wildfire, your homeowners or renters insurance will reimburse you for any additional living expenses (ALE) incurred as a result, such as a hotel room or meals out.
Your vehicle – The optional, comprehensive portion of an auto insurance policy insures your car against fire damage as well as vandalism.
Your business – The typical business owner's policy covers property fire damage to the building, office space and equipment and inventory. Business income, or business interruption, insurance (BI) covers the profits a business would have earned, as well as the additional operating expenses incurred as a result of the disaster (such as the cost of operating out of a temporary location).
Note that the amount of your insurance payout is determined by the terms and limits of your policy. It's good practice to keep an up-to-date home inventory and keep copies of important papers offsite (for example, in a safe deposit box), so you don't lose them to fire.
As always, make sure you have enough homeowners insurance and other coverages (including life insurance) to financially protect yourself and your family in the event of a wildfire or any other disaster.
If you need to make a wildfire claim
If your property has been damaged by a wildfire, take these steps:
Contact your insurance professional as soon as you can – An insurance adjuster may visit your home to assess the damage, and you'll likely need to provide your insurer with a completed "proof of loss" form, which asks for a description of each damaged item, the approximate date of purchase and what it would cost to replace or repair. This is where a completed home inventory would come in handy.
Don't throw anything away – If possible—and safe—keep damaged items until an insurance company representative has had a chance to assess the damage and make a claim report.
Understand what's expected of you – Your insurer may need repair estimates—or not. Ask your insurance professional about the claim filing requirements.
Know the claim time limits – Insurance policies generally place a time limit on filing claims and these vary from state to state and company to company. Check with your insurer to see what the time limits are so you don't miss your window of opportunity to file your claim.
Additional Resources
Insurance Institute for Business & Home Safety – wildfire resources
Next steps link: Learn more about wildfire risk factors and measures to protect your home.