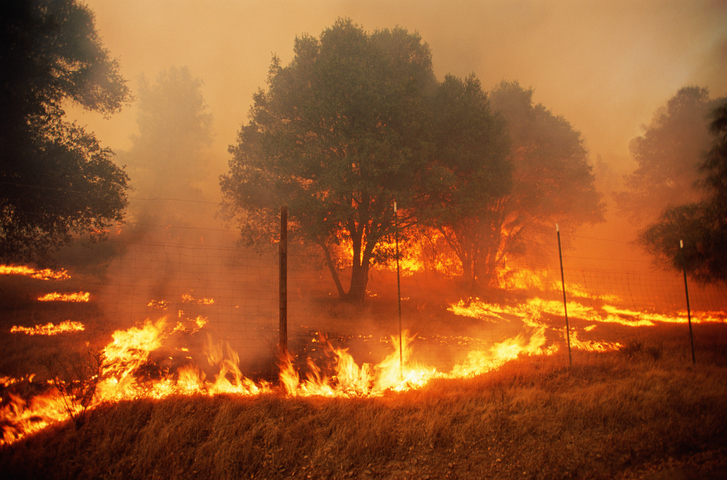 Wildfires
Is California Serious About Wildfire Risk?
Jeff Dunsavage, Senior Research Analyst, Triple-I, 07/28/2021
Wildfire is a critical risk facing California, but at least one insurance industry leader argues that the state government isn't taking it seriously enough.
"Yes, the governor has committed some $2 billion dollars to wildfire budget items," writes John Norwood of Norwood Associates LLC in an Insurance Journal Op-Ed piece. "These include $404.8 million to hire staff and purchase firefighting equipment; $1.128 billion for forest management, such as thinning and prescribed burns; and $616 million to community investments."
The details can be found in the Wildfire and Climate Change Fact Sheet provided by the governor's office.
"However," the Op-Ed continues, "if you compare that commitment of dollars to the list of other budget allocations the governor has just signed, it appears the administration and the Legislature determined the wildfire problem was only as worthy as some of the lower-priority budget allocations, like cleaning up trash ($1.5 billion) and paying-off delinquent water and electrical bills ($2 billion)."
Norwood is one of California's top legislative advocates and managing partner of Norwood Associates. He is considered the leader in the state's insurance, financial services, and small business sector.
Rising insurance costs
Wildfires over the past five years have burned millions of acres in California, destroyed entire towns, wiped out well over 10,000 homes, killed scores of residents, and blanketed the state with unhealthy air.
"California homeowners and businesses are paying five- and six-figure premiums for property insurance, and that is only when they can find insurance at any price," Norwood writes. "California's largest industries – agriculture and wine production – are being devastated by the lack of available insurance."
And yet, he continues, "the $2 billion dollars committed to wildfire risks doesn't even make it into the top five issues in the state based on the budget allocation committed to the fight."
Role of reinsurance
Reinsurers — which insure insurers — are crucial to how the world handles natural disasters. As the frequency and severity of small-scale disasters increase, they're having to pay more attention. S&P Global observes that "around one-half of the reinsurers we rate reduced their exposure in absolute terms, with very few players taking on additional catastrophe risk."
It adds that this "de-risking trend" among reinsurers has been particularly visible in North America in recent years.
Without reinsurance, primary insurance rates must rise as properties in some areas become uninsurable.
Norwood argues that availability and affordability of property insurance are unlikely to change until the global reinsurance market believes California is serious about addressing its wildfire risks and there are demonstrable results in reducing the number and severity of wildfires in the state.
Without the reinsurance market backing California property/casualty insurance companies, there will continue to be an availability crisis in the state for property insurance and prices for such coverage will continue to increase substantially to the detriment of California's homeowners and businesses.