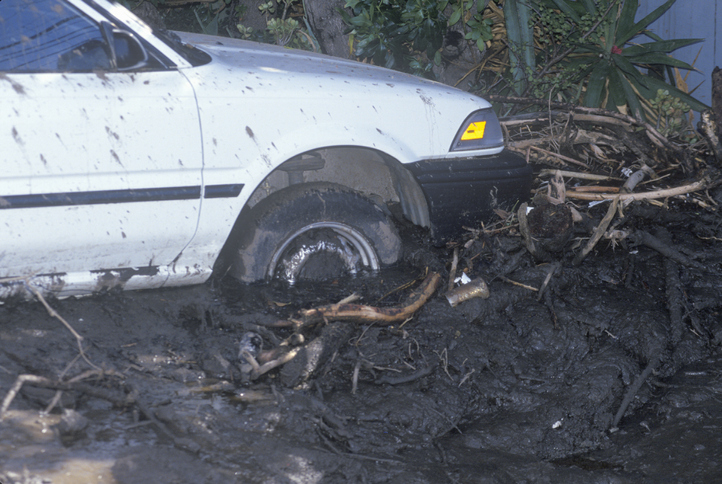 Wildfires
Mudslides Often Follow Wildfires: Be Prepared and Understand the Insurance Implications
As wildfires continue to burn in California, Oregon, Colorado, and elsewhere – and people pray for precipitation to help firefighters in their efforts – another threat looms: mudslides.
Wet weather is in Oregon's forecast, and the Marion County Sheriff's Office warned that mudslides and falling trees will be a big concern with so much burned land in the county. Areas that could be seriously affected include Mill City and Gates, where much of the towns have been destroyed by wildfires.
The sheriff's office said people need to pay attention to what happens around them and listen to alerts from local authorities.
"We're really concerned about as those high winds pick up, some of those coming down and creating more hazards along the roadway, more than we would see in a typical windstorm," Sgt. Jeremy Landers with the Marion County Sheriff's Office said.
He added that it's important that people have a plan in place in case the weather becomes dangerous.
Santa Cruz County, Calif., also is preparing for mudslides in the aftermath of the CZU Lighting Complex fire in August. Carolyn Burke, senior civil engineer, said during a special meeting of the Santa Cruz County Board of Supervisors,  "The only effective means of protection" is early warning and evacuation. 
The fire in the Santa Cruz Mountains burned 86,509 acres – and while Cal Fire on September 22 said it was 100% contained, risk remains of fires igniting and the subsequent danger of mudslides when rain comes. Rainy season there has a history of starting from September to November. 
In Colorado, cooler temperatures, rain, and snow have helped suppress the fires that have been raging across that state. Alaska Incident Management Team Incident Commander Norm McDonald wrote, regarding his team's work on the Grizzly Creek Fire, "While our assignment ends with the Grizzly Creek Fire at 91% containment, we realize there is still much work to be done and the ramifications of this fire will be long-lived with the potential for mudslides and flooding."
For insurance purposes, it's important to understand the difference between "mudslides" and "mudflow."
Mudslides occur when a mass of earth or rock moves downhill, propelled by gravity. They typically don't contain enough liquid to seep into your home, and they aren't eligible for flood insurance coverage.  In fact, mudslides are not covered by any policy. 
Mudflow is covered by flood insurance, which is available from FEMA's National Flood Insurance Program (NFIP) and a growing number of private insurers. Like flood, mudflow is excluded from standard homeowners and business insurance policies—you must buy the coverage separately.