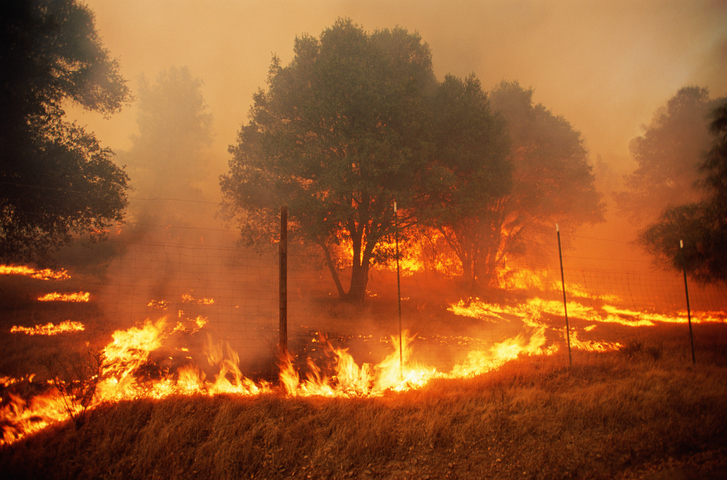 Wildfires
Wildfire Risk Transforming California Economy
By Jeff Dunsavage, Senior Research Analyst, Triple-I (11/12/2021)
Wildfire has gone beyond being a seasonal risk-mitigation matter – in California, it is transforming the health and economic conditions of the state, according to Jeff Bellisario, executive director of the Bay Area Council Economic Institute.
"As wildfire seasons have become more severe in recent years, the effects of the fires and the smoke they produce have also spread to healthcare, the job market, and tourism, Bellisario said during a recent webinar titled, Bay Area Impact: The True Cost of Wildfires in California.
In introducing the webinar, Bellisario announced the institute's publication of a new report by the same title that quantifies the growing health and economic impacts of wildfires and outlines recommendations to help protect the region and state against them.
"This report highlights those significant economic costs and charts a course for the state and local governments to better prepare for future wildfire seasons, limit damages from catastrophic fires, and restore communities that have been impacted," Bellasario said.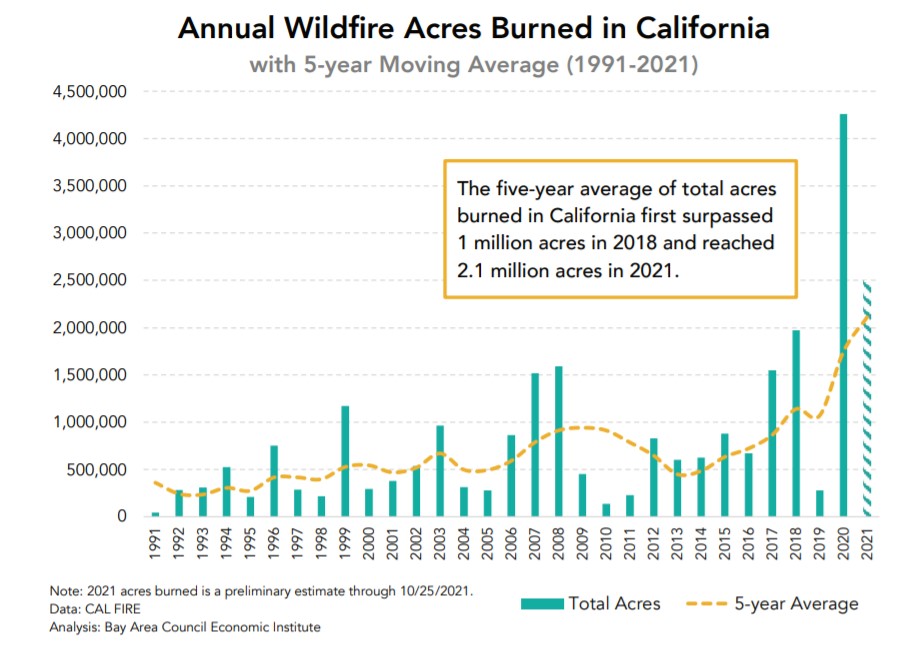 The webinar included a panel discussion moderated by Triple-I director of strategic communications Janet Ruiz. Panelists included:
Laurna Castillo, senior vice president for state product management with CSAA Insurance Group;
Mark Heine, fire chief for Sonoma County Fire District;
Jessica Morse, deputy secretary for forest and wildland resilience with the California Natural Resources Agency; and
John Watts, senior counselor with the office of U.S. Senator Dianne Feinstein.
The hour-long webinar, embedded above, is well worth watching for the articulation and quantification of the problems faced, as well as the diverse, multidisciplinary perspectives of the panelists regarding paths forward.