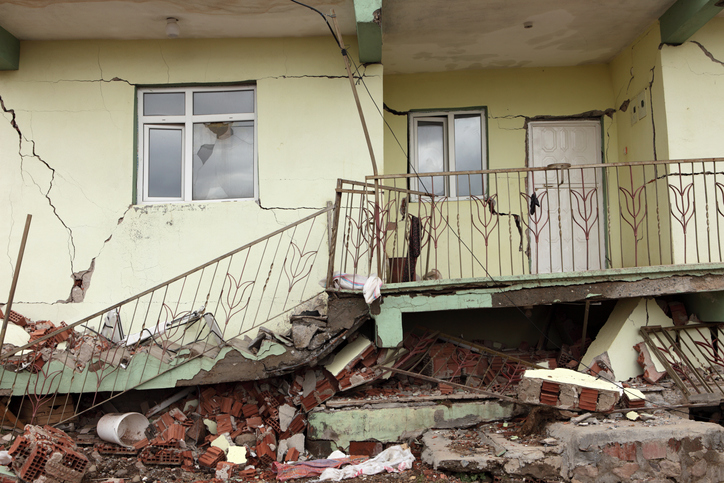 Earthquakes
Dear California: As You Prepare for Wildfire, Don't Neglect Quake Risk
Jeff Dunsavage, Senior Research Analyst, Triple-I, 06/25/2021
It's important for people living in earthquake-prone areas to remember that standard homeowners and renters insurance don't cover most earthquake damage.
For this reason, Janet Ruiz, Triple-I's California-based director of strategic communication, advises people in the state to consider buying a policy that, at a minimum, covers the structure, building code upgrades, and emergency repairs.
"You can also get coverage for additional living expenses and personal property, and some companies even cover damaged swimming pools or masonry veneer," Ruiz writes in a recent Op-Ed in The San Diego Union-Tribune.
As the South Napa and Ridgecrest earthquakes – in 2014 and 2019, respectively – recede from memory and wildfire readiness and resilience seem the more immediate need, Ruiz reminds Californians that even relatively mild tremors can inflict costly damage. She therefore encourages residents to reduce their risk through education, mitigation, and insurance.
There are a number of earthquake insurance providers in California. Many participate in the California Earthquake Authority (CEA), but some non-CEA insurers also provide options to help protect Californians from financial loss.
"CEA offers premium discounts to policyholders who have retrofitted, or strengthened, their older homes to help them better withstand shaking," Ruiz writes.
In a separate Op-Ed, CEA CEO Glenn Pomeroy advises on retro-fitting older homes to be more quake resistant and resilient. Older homes – especially those built before 1980 – are more susceptible to earthquake damage because they predate modern seismic building codes. According to U.S. Census data, more than 53 percent of the housing units in San Diego County fall into that category of being built before 1980 and could be in need of retrofitting.
Seismic retrofitting can be straightforward and often not as expensive as homeowners might think. Depending on the type of retrofit needed, the work can usually be done in a couple of days, with costs ranging from $3,000 to $7,000.
"Compared to the potential cost of repairing an earthquake-damaged home," Pomeroy writes, "spending a smaller amount of money to help prevent damage can help avoid a much bigger repair bill after an earthquake. Whatever the cost, it is a relatively small price to pay to protect the value of your home and, more importantly, make it safer for your family."
Particularly important as the need for pandemic social distancing continues, Pomeroy points out, "Homeowners can remain inside their dwelling as workers do the job without entering the residence."