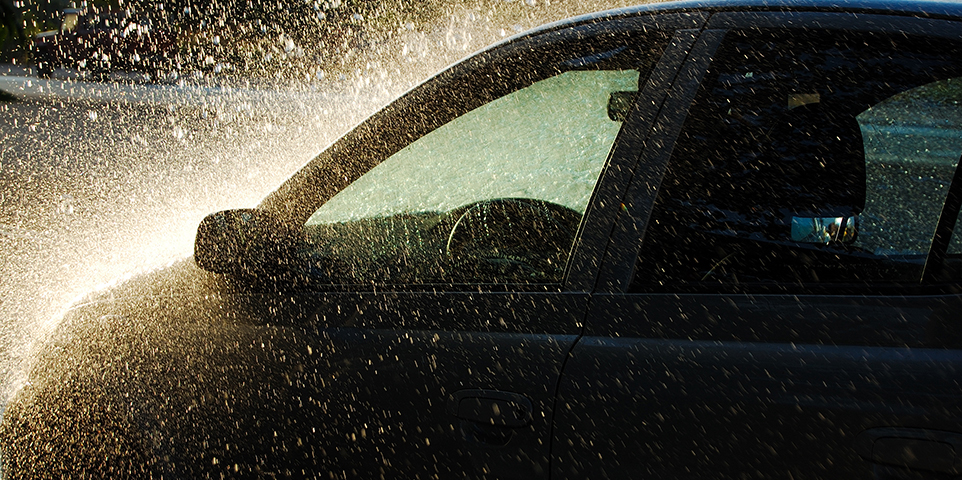 Floods
Death at the Intersection of Climate Risk and Reckless Driving
Jeff Dunsavage, Senior Research Analyst, Triple-I (02/23/22)
Deaths related to flooding hit a five-year high in 2021 – the third-highest count since 2010 and the highest since 2017 – according to National Weather Service (NWS) data. Perhaps the saddest aspect of last year's 145 fatalities is the fact that a majority were preventable. More than half stemmed from people driving into floodwaters, according to the NWS.
Last year was notable for the amount of inland flooding experienced. Tennessee, which had the most flood fatalities (29), experienced record-setting rainfall in August, when just over 20 inches of rain fell in McEwen in just 24 hours. New Jersey had the second-highest number of flood-related deaths (28). Hurricane Ida, which had weakened to a tropical storm by the time it arrived in the Northeast, dumped nearly 10 inches on parts of the state on Sept. 1.
The dramatic rise in flood fatalities, from 59 in 2020, and the connection with driver behavior underscore two important trends: climate-related risk and increased reckless driving since the onset of the pandemic.
The most prevalent peril
About 90 percent of all U.S. natural disasters involve flooding. Whether due to coastal and inland inundations from hurricanes, extreme rainfall, snowmelt, mudflows, or other events, floods cause billions of dollars in losses each year. More of the population is moving into flood-prone areas, and this increased development not only puts more people in harm's way – it reduces the amount of land available to absorb excess water. This means more homes and businesses flooded, more contents damaged or destroyed, and more vehicles immersed.
Population trends and shifts in weather patterns related to a changing climate make it more important than ever for individuals, businesses, and communities to be more aware of flood risk and take steps to mitigate it.
Driving in the age of COVID
After decades of steady declines, traffic fatalities in the United States are on the rise – despite declines in miles driven due to the pandemic. In 2020, 38,680 deaths occurred on U.S. roads, the most since 2007.
In the early months of the pandemic, insurers were giving rebates for personal auto policies, spurred by reductions in miles driven and anticipation of fewer accidents. However, it quickly became clear that reduced miles driven didn't automatically lead to fewer deadly accidents. Instead, reckless driving – and fatalities – increased.
The end of lockdowns hasn't helped, with the U.S. Department of Transportation's National Highway Traffic Safety Administration (NHTSA) estimating that 31,720 people died in crashes for the first nine months of 2021 – up about 12 percent from the 28,325 fatalities projected for the first nine months of 2020.
Reckless driving and increased flooding are a deadly combination that will require broad education and collaboration to address.