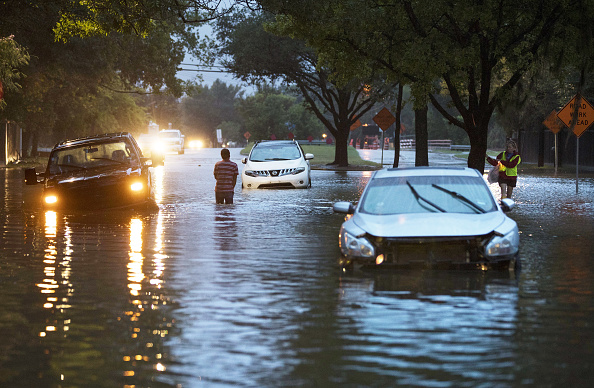 Floods
Flood Protection Needs to Be More Sustainable; FEMA's Risk Rating 2.0 Is Part of the Solution
Jeff Dunsavage, Senior Research Analyst, Triple-I
04/06/21
The Federal Emergency Management Agency (FEMA) last week unveiled details of Risk Rating 2.0 – its plan to modernize the National Flood Insurance Program (NFIP) to make it fairer and more sustainable.
The changes measuring flood danger differently – gauging properties' specific risks and replacement costs, rather than simply whether they sit in a FEMA-designated "flood zone." FEMA officials said this would end a system in which low-value homes effectively subsidize insurance for high-value homes.
Despite concerns that Risk Rating 2.0 would lead to huge premium increases, NFIP Senior Executive David Maurstad said 23 percent of policyholders will see "immediate decreases," 66 percent will see an "average of zero to $10 a month" in additional premiums, and 11% will pay higher bills, some more than $20 a month.
NFIP owes the U.S. Treasury $20.5 billion after a series of hurricanes that resulted in claims costs greater than the premiums FEMA received.
"Our current system is just fundamentally not working for us anymore," Maurstad said, adding that the new approach would result in a "more equitable, accurate and individualized NFIP."
Lawmakers in coastal states like Florida worried about the sudden impact of higher rates – more accurately reflecting the greater flood risk in those areas – on their constituents. FEMA has ameliorated those concerns by making new rates apply only to new policies when the program takes effect in October 2021. Homeowners and businesses with existing flood policies won't see a rate change until April 2022.
FEMA said high-value homes in high-risk areas would experience seeing the largest increases. FEMA expects their rate increases would take effect over a 10-15 year "glide path" as they continue to be protected by an 18 percent annual cap on premium increases that is written into law.
The Union of Concerned Scientists (UCS) quickly weighed in on the plan.
"The system we've used to calculate flood risk, and in turn insurance policy premiums, no longer holds water," said Shana Udvardy, a UCS climate resilience analyst. "Outdated maps have left homeowners ill-prepared for possible disasters. Risk Rating 2.0 could go a long way in helping homeowners better understand their risk, ensuring they can make informed decisions to protect themselves and their property."
"It is great to see that FEMA is moving forward with Risk Rating 2.0, which is so badly needed," said Matthew Eby, executive director of the First Street Foundation, a climate and technology non-profit that has done its own extensive flood-mapping. A recent First Street analysis found the United States to be woefully underprepared for damaging floods.
It identified "around 1.7 times the number of properties as having substantial risk," compared with FEMA's flood zone designation. "This equates to a total of 14.6 million properties across the country at substantial risk, of which 5.9 million property owners are currently unaware of or underestimating the risk they face."