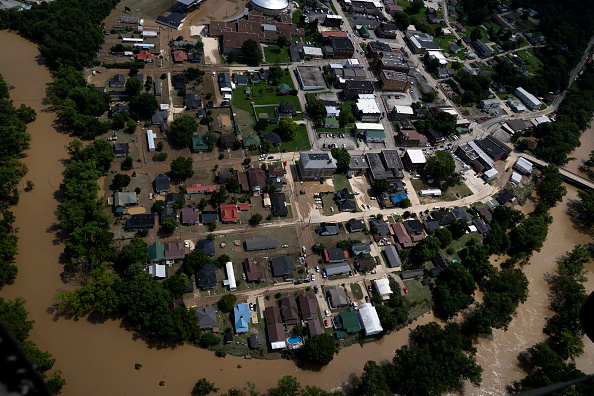 Floods
Ky. Flood Woes Highlight Inland Protection Gap
Max Dorfman, Research Writer, Triple-I (08/25/2022)
Recent damaging floods in Kentucky underscore the need for more comprehensive planning on how to deal with these disasters and reduce the nationwide flood protection gap, as the Federal Emergency Management Agency (FEMA) works to educate and assist at-risk homeowners and business owners.
The floods, which hit Eastern Kentucky in late July also damaged infrastructure and led to the deaths of 38 people. Although some were insured for flood damage, this is not the norm. A mere 1 percent of properties in the counties most affected by the flooding have federal flood insurance.
Many people incorrectly assume homeowners' insurance covers flood damage or believe they only need flood insurance if their mortgage lender requires it. Flood damage is excluded under standard homeowners' and renters' policies, but coverage is available from FEMA's National Flood Insurance Program (NFIP) and a growing number of private insurers.
Nevertheless, a large coverage gap remains. The U.S. residential flood insurance market has roughly $4 billion in written premium, but risk-management firm Milliman estimates that the total potential market stands between $37 billion and $47 billion. Milliman cites "a relative lack of consumer demand" being at the root of the gap.
A First Street Foundation analysis found the U.S. to be woefully underprepared for its growing flood risks, identifying "around 1.7 times the number of properties as having substantial risk," compared with FEMA flood zone designations. It further estimates that economic damage due to flooding will grow 61 percent over the next 30 years, to an average annual loss of $7,563 per property — for an estimated total loss of $32.3 billion – as more people move into flood-prone areas.
At risk and underprepared
And while coastal areas tend to be insured for flood, the growing inland flood risk is not at reflected in flood insurance purchase ("take-up") rates, as shown in the map below, in which brown areas represent less than 1 percent of take-up.
In the days after Hurricane Ida made landfall in August 2021, massive amounts of rain fell in inland, flooding subway lines and streets in New York and New Jersey. More than 40 people were killed in those states and Pennsylvania as basement apartments suddenly filled with water. In the hardest-hit areas, flood insurance take-up rates were under 5 percent.
In the recent Kentucky flooding, according to FEMA records, a few dozen federal flood insurance policies were in effect in the affected areas before the recent storm. Although residents may qualify for temporary housing assistance from FEMA and potential aid from Congress, this assistance is expected to help with only a small portion of the damages.
"The realities are very harsh for a community like this," said Roy Wright, president and CEO of the Insurance Institute for Business and Home Safety and former head of the NFIP. The level of flood insurance was "nowhere near the size and scope you'd hope to see, given the risk of flooding."
Kentucky is not alone in this regard. A North Carolina State University study found that nearly 85 percent of the flood damage events reported to the National Oceanic and Atmospheric Administration from December 2006 to May 2020 occurred outside FEMA-designated flood risk zones.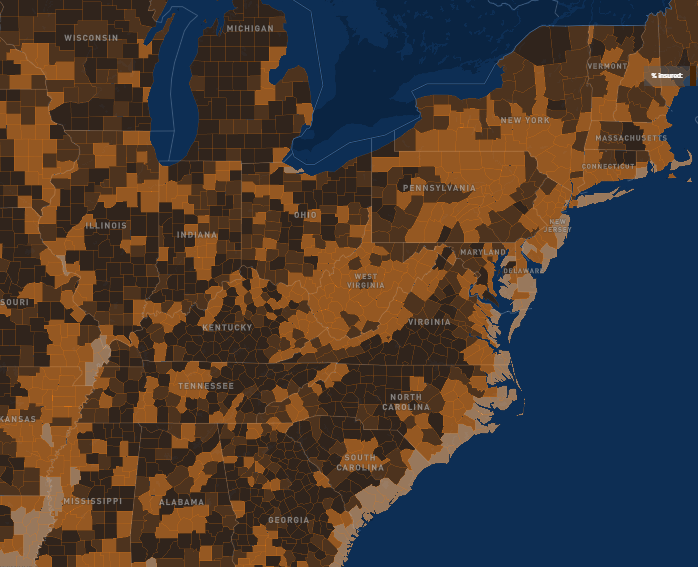 Source: Triple-I Resilience Accelerator
Risk transfer is not enough
Insurance is a critical component of flood resilience but transferring risk through indemnity products isn't sufficient to address the protection gap.
"Risk transfer on its own isn't risk reduction," said Michael Szőnyi, flood resilience program lead for Zurich Insurance. "You can't close the protection gap with product alone."
Insurers can reduce risk by collaborating with governments to encourage developments in zoning, land use, and building codes. They can encourage policyholders through premium reductions to make improvements that mitigate flood risk in advance. And they can continuously improve their underwriting, product pricing, and reserving with increasingly sophisticated data and analytical tools.
As Triple-I CEO Sean Kevelighan put it:
"Our understanding of loss trends and expertise in assessing and quantifying risk must be joined at the hip to technology, public policy and finance, and science. We need to partner with communities and businesses at every level to promote a broad resilience mindset focused on pre-emptive mitigation and rapid recovery."