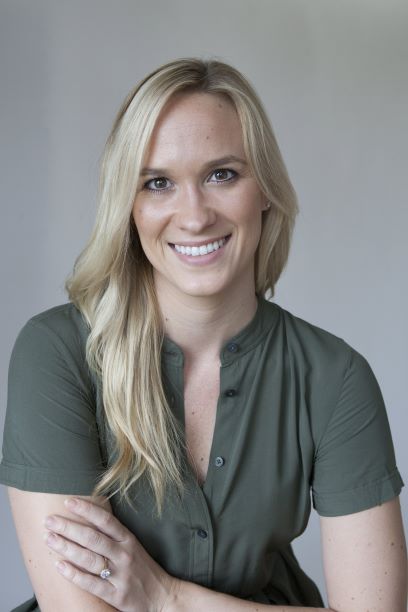 Floods
Q&A with Tasha Fuller, FloodFrame USA
By Kris Maccini, Social Media Director, Triple-I

Triple-I's "Insurance Careers Corner" series was created to highlight trailblazers in the insurance industry and to spread awareness on the career opportunities within the industry.
This month we interviewed, Tasha Fuller, CEO & Co-Founder, FloodFrame USA, a Houston-based company that provides homes and businesses with a waterproof cloth barrier against damage from flooding. Tasha shared her insights as a woman entrepreneur in STEM and how past flooding experiences and a background in civil engineering inspired her business.
You started your career as a civil engineer. What led you to eventually build your own business, FloodFrame USA?
As an engineer, I wanted to do more for the community. I was designing big projects around Houston, oftentimes office buildings or huge industrial buildings, but I got into engineering to help the world in some way. It was always in the back of my mind to figure out how to best use my talents for this.
My primary focus was hydraulics and hydrology – how water works and how storms work. Then flooding happened in Houston. My family and I went to Denmark about six months after [Hurricane] Harvey to visit family, and we were introduced to FloodFrame on the news. Immediately, I knew this was something that needed to be in Houston. I contacted the Danish engineers, who developed the technology, to discuss how to bring it to the U.S. This led to six months of conversations with the engineers, myself, and my Dad, who is also my business partner. Initially, we were pursuing this [opportunity] on the side, and it was a huge leap of faith when we realized this company needed a full-time champion in order to work in the U.S.
What was the transition like from engineer to entrepreneur?
It was a huge risk, and it was scary. I'd wake up in the morning and wonder if I made the right decision. I left a corporate environment where everything was lined up for me, and I had colleagues to ask questions. The pattern of the day was figured out. As an entrepreneur, each day you ask yourself what's the best thing for your company. Not having colleagues, it's all on you, and it can feel like you never turn off. I've been doing this for almost two years now, and I've most recently learned to find the balance.
What advice would you give to aspiring women entrepreneurs looking to build a STEM business?
On the days where you feel like giving up, just don't. You are going to have days when you doubt if you have the potential. I read a quote the other day that resonated with me, 'when you're tired, learn to rest not quit.' I've been using that for myself because I have tough days too. I recommend going for a walk or doing something that you enjoy. Go back to the challenge after that rest. Things will look a lot brighter than when you were in the moment.
In my previous job, I was the only woman and the only person under 40 in the room. I had to learn to stand my ground and feel comfortable in that situation. I would say to view that situation as an advantage to stand out and have your message heard versus blending into the room.
As a resident of Houston, you've experienced several severe storms including Harvey. How did you these experiences influence the business?
We wouldn't have started this company if we didn't see the impact of water on our community and how destructive flooding can be. During Hurricane Harvey, I remember watching the water inch towards my parents' house. It was such a hopeless feeling, because we couldn't stop this force of nature at the time. I remember thinking that there must be some solution out there for people who want to protect their homes. That's really where the seed was planted and why meeting the FloodFrame engineers clicked during our trip to Denmark. My family would have been in a different position if we had the protection on our house.
2020 is expected to be one of the worst hurricane seasons on record and the pandemic will bring about new challenges in disaster prep. How have these challenges impacted your business?
We have installations already in the ground in the Greater Houston area. Our primary goal is to educate as many people as possible [in the area] about risk mitigation and property protection. The biggest hurdles have been reaching the people that really need it and educating the community overall. Pre-disaster mitigation is important. Floods will continue to happen, but protection can help people spend a fraction of cost to rebuild a flooded house. I've been leveraging digital platforms and accelerator programs like the Resilience Accelerator to find the right partners and get the word out on risk mitigation. We're in this unusual time, but people realize that their homes are important and need the tools to protect themselves. Even though we are in a pandemic, that doesn't mean the flooding will stop.