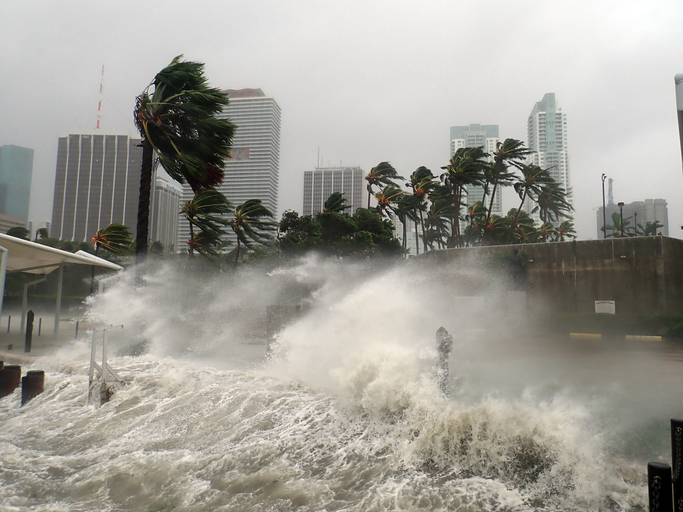 General
A Push for Better Building Codes as Catastrophe Losses Mount
Jeff Dunsavage, Senior Research Analyst, Triple-I (06/06/2022)
White House officials met last week at Florida International University (FIU) to announce an initiative to help state and local governments adopt modern building codes and standards and help communities become more resilient to hurricanes, flooding, wildfires, and other extreme weather events.
The initiative is led by the Federal Emergency Management Agency (FEMA), in conjunction with the Departments of Energy (DoE) and Housing and Urban Development (HUD), as well as other federal agencies. The announcement by Ali Zaidi, President Biden's deputy national climate advisor, coincided with the start of the 2022 Atlantic hurricane season, which is projected to be "well above average".
Zaidi and FEMA Administrator Deanne Criswell discussed the initiative during a briefing at the National Hurricane Center in Miami, where Hurricane Andrew caused over $27 billion in damage in 1992.  Recovering from a similar hit could cost hundreds of billions today. As the chart below shows, average insured natural catastrophe losses have risen nearly 700 percent since the 1980s, and hurricanes have been among the most destructive events.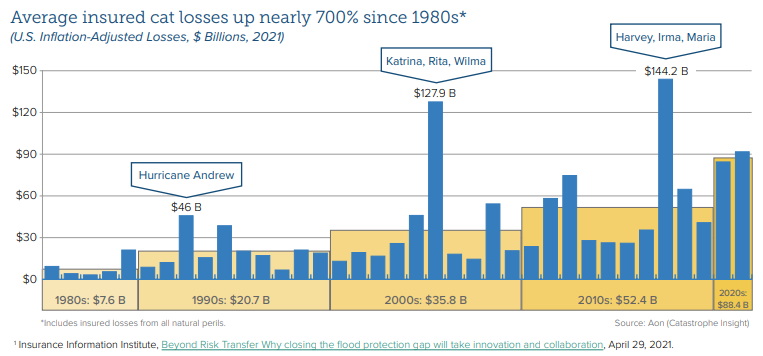 The initiative includes a comprehensive review of federal funding of building construction and provides incentives for communities to adopt the latest building codes and standards. It leverages FEMA's new Building Codes Strategy and uses $225 million in federal funding made available through the Bipartisan Infrastructure Law to support building energy code adoption. The initiative applies to new construction and to homes and buildings that are rebuilt due to damage.
"The adoption of hazard resistant building codes saves communities $11 per every $1 invested," Criswell said, citing a finding by the National Institute of Building Sciences (NIBS).
The program was announced at FIU's "Wall of Wind" facility, which tests building materials at Category 5 hurricane winds. FIU noted that the facility has already led to improved building codes. Researchers found, for example, that using ring-shank roofing nails made shingles much more resistant to hurricane winds. The nails are now standard in Florida.
Also represented at the event were the BuildStrong Coalition, the Insurance Institute for Building and Home Safety (IBHS), the International Code Council (ICC), and the Federal Alliance for Safe Homes (FLASH).