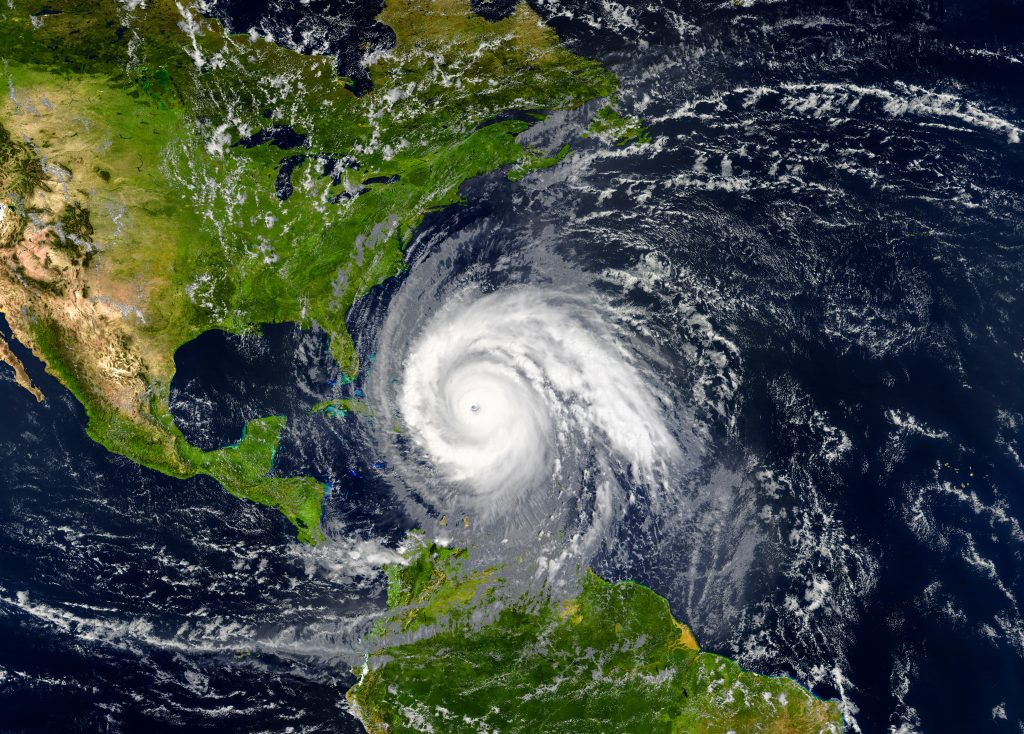 Hurricanes
2019 Atlantic hurricane season
Colorado State University's Department of Atmospheric Science released a summary of the 2019 Atlantic hurricane season on November 20, 2019. The 2019 season yielded 18 named storms, six of which became hurricanes, including three major ones (Category 3 or higher, with maximum sustained winds of at least 111 mph). While 18 is quite a bit more than the seasonal average of 12 , seven of the named storms lasted 24 hours or less – the most on record with such short longevity.
"The season ended up slightly above average when looking at integrated metrics, such as accumulated cyclone energy, that account for frequency, intensity and duration of storms," said Dr. Phil Klotzbach, research scientist in the Department of Atmospheric Science, non-resident scholar at the Insurance Information Institute (I.I.I.), and lead author of the report. "We generally forecast a near-average season, so we slightly under-predicted overall levels of Atlantic hurricane activity."
Dorian: most destructive
Of the three major hurricanes, Dorian was the most destructive. Forming in late August, it devastated the northwestern Bahamas at Category 5 intensity, causing over 60 fatalities and economic losses that could be as much as $7 billion, according to a recent Artemis report. It then made landfall near Cape Hatteras, North Carolina, as a Category 1 hurricane and later caused significant damage in the Atlantic Provinces of Canada. Insurance broker Aon estimates the economic value of the damage Dorian inflicted on the United States at approximately $1.2 billion.
Hurricane Humberto, forming in September, caused much less damage than Dorian, as it remained hundreds of miles offshore. Nevertheless, it caused large swells across the U.S. East Coast and resulted in one fatality when a man drowned due to a rip current in North Carolina. Another man was reported missing in St. Augustine, Florida after the storm. Bermuda officials reported that no fatalities occurred on the island during Humberto's passage.
Hurricane Lorenzo became a Category 5 hurricane in the central subtropical Atlantic – the farthest east Cat 5 Atlantic formation on record. It generated 49-foot waves, with an occasional rogue wave nearing 100 feet, sending swells to both sides of the Atlantic. Lorenzo caused 10 fatalities.
She nearly didn't get a name
The most destructive storm to hit the continental United States in the 2019 season almost didn't have a name. Two hours before dumping 40 inches of rain in some parts of Texas, Tropical Storm Imelda was just "a tropical depression," Dr. Klotzbach said. Imelda was upgraded to a named storm 90 minutes before landfall, but it proceeded to deluge southeast Texas, causing at least $2 billion in economic damage and at least five deaths, according to Aon.
"From a wind perspective, Imelda was practically a non-event," Dr. Klotzbach continued. "But the rain it brought made it the most expensive tropical cyclone to hit the United States during the 2019 season."
The 2019 Atlantic hurricane season began on June 1 and ends officially on November 30. Colorado State's full summary and verification report is available here.
By Jeff Dunsavage, Triple-I Blog, November 20, 2019