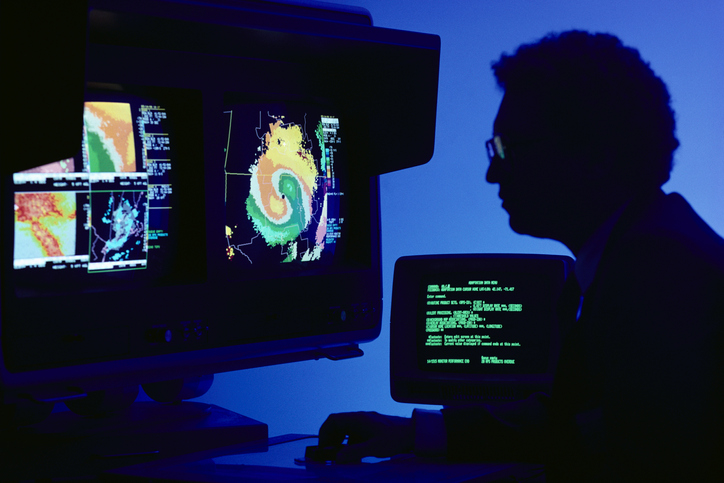 Hurricanes
Predictive Model Anticipated Tropical Storm Bret's Early Appearance
By Jeff Dunsavage, Senior Research Analyst, Triple-I (06/19/2023)
Tropical Storm Bret has formed in the central tropical Atlantic – two months ahead of schedule for that part of the ocean. Fortunately, the technology and expertise were in place to anticipate this second named storm of the 2023 Atlantic hurricane season.
June tropical storms are not unusual. What's different about this one is where it's forming at this point in the season. Typically, a June tropical storm would form at the tail end of a cold front in the Gulf of Mexico or in the western subtropical Atlantic or in the Caribbean. For one to form from an African easterly wave — in the so-called "main development region" (MDR) of the tropical Atlantic – is rare.
The culprit is the exceedingly warm tropical Atlantic water. Brian McNoldy, a tropical weather researcher at the University of Miami, tweeted that the Atlantic warmth was "beyond extraordinary" with just a "1-in-256,000 chance of observing."
The National Hurricane Center estimates the storm may become Hurricane Bret by the end of this week. Its long-term prospects include the potential to affect the Lesser Antilles and Leeward Islands in the Caribbean about six or seven days from now.
The unusual timing of this system's formation is as significant as its early detection.
In what Dr. Phil Klotzbach – a research scientist in the Department of Atmospheric Science at Colorado State University and Triple-I non-resident scholar – called an "impressive long-range predictive signal," the European Centre for Medium-Range Weather Forecasts (ECMWF) was highlighting this area for potential development nearly one month ago.
As computer models have become more sophisticated, they have gotten better at long-range prediction of the large-scale atmospheric and oceanic conditions that favor or disfavor hurricane activity. From an insurance perspective, this predictive power underscores the value of technology and data science in allowing insurers to price risk prospectively price risk and support efforts to prevent costly claims.