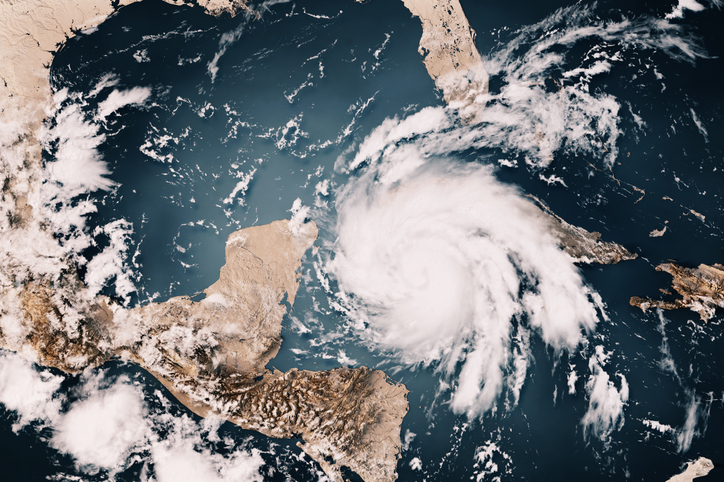 Hurricanes
Likely Shift to El Niño Expected to Make 2023 Atlantic Hurricane Season "Slightly" Below Average
Jeff Dunsavage, Senior Research Analyst, Triple-I (04/13/23)
The intensity of the 2023 Atlantic hurricane season is expected to be "slightly below average," due to a likely shift of Pacific temperature conditions of the past three years from La Niña to El Niño, according to Dr. Phil Klotzbach, Triple-I nonresident scholar and research scientist with Colorado State University (CSU).
CSU predicts there will be 13 named storms this season, with six hurricanes, two of them "major" (Category 3, 4, or 5 on the Saffir-Simpson Hurricane Wind Scale). An average system has 14 named storms, with seven hurricanes, three of them major, Klotzbach said.
El Niño refers to warmer waters in the eastern and central tropical Pacific, which contribute to high winds in the upper atmosphere over the Caribbean and tropical Atlantic. These winds tend to "tear apart hurricanes as they try to develop," Klotzbach said.
At the same time, temperatures in the eastern and central tropical and subtropical Atlantic are anomalously high. When these water temperatures are warmer than normal, they tend to enhance hurricane development, which is why CSU predicts only a "slightly" below-normal season, despite the influence of El Niño.
The 2022 hurricane season ended with a "near average" final tally of 14 named storms, eight hurricanes, and two major hurricanes. Originally forecast to be above average, 2022 became the first "near-average" season since 2015.
Nevertheless, that near-average year included the second-costliest insured disaster on record, as Hurricane Ian resulted in $50-55 billion of insured losses, according to Aon. Ian is only surpassed by Hurricane Katrina, with $99 billion in insured losses on an inflation-adjusted basis.