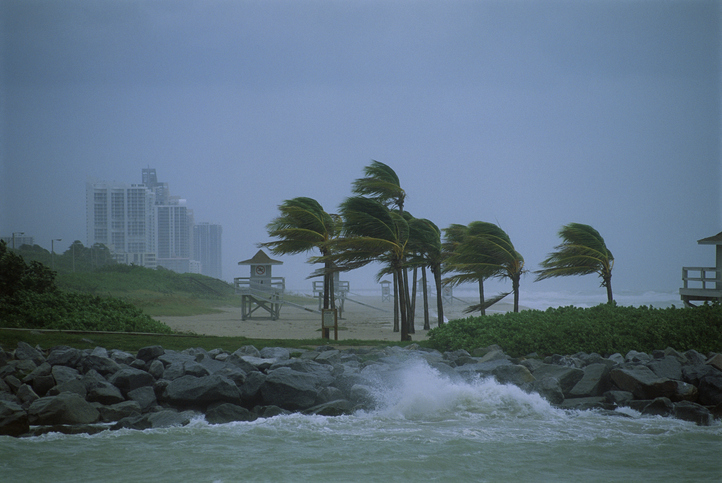 Hurricanes
CSU Updates Atlantic Hurricane Season Forecast to "Above Average"
By Jeff Dunsavage, Senior Research Analyst, Triple-I (07/06/2023)
Colorado State University (CSU) has updated its projection for the 2023 Atlantic hurricane season to "above average" – with a total of 18 named storms and nine hurricanes, four of them "major" (Category 3, 4 or 5). Previously, CSU had projected a "near average" season, with 15 named storms and seven hurricanes, three of them major. The named storms predicted for the 2023 season include a subtropical storm that formed in January and Tropical Storms Arlene, Bret, and Cindy, which formed in June.
An anticipated shift to El Niño conditions after three seasons of La Niña was part of the rationale for the earlier forecast for a near average season. El Niño refers to warmer waters in the eastern and central tropical Pacific, which contribute to winds high up in the atmosphere above the Caribbean and tropical Atlantic that tend to rip tropical storms apart before they can turn into hurricanes. La Niña conditions tend to have the opposite effect.
However, coinciding with this shift are historically warm waters in the tropical Atlantic that Brian McNoldy, a tropical weather researcher at the University of Miami, described in a tweet as "beyond extraordinary" with just a "1-in-256,000 chance of observing."
These warming conditions are part of a global ocean pattern that is now outpacing anything seen in well over a century.  May 2023 had the warmest oceans on records dating back to 1850.
"Large parts of the tropical and subtropical Atlantic are now at least 2°F warmer than normal for this time of year," said Dr. Phil Klotzbach, a CSU research scientist and Triple-I nonresident scholar, "This extremely warm Atlantic is expected to counteract some of the hurricane-detrimental impacts we normally see in El Niño years."