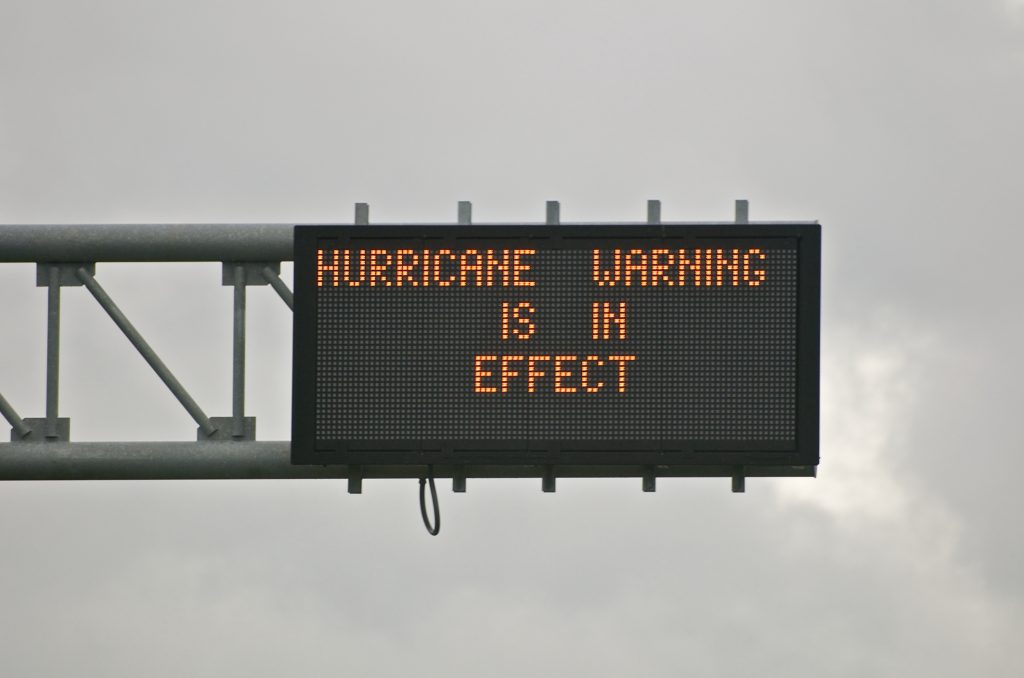 Hurricanes
2020 Atlantic hurricane season will be well above average, according to updated Colorado State forecast
The 2020 Atlantic hurricane season activity is projected to be "well above average," according to Triple-I non-resident scholar Dr. Phil Klotzbach.
Dr. Klotzbach, an atmospheric scientist at Colorado State University (CSU), and his team issued an updated forecast on June 4. They project the 2020 Atlantic hurricane season will have 19 named storms (including the storms that already formed), 9 hurricanes, and 4 major hurricanes.
Probabilities for at least one major (category 3-4-5) hurricane landfall on each of the following coastal areas are:
1) Entire continental U.S. coastline – 70 percent (average for last century is 52 percent)
2) U.S. East Coast, including Peninsula Florida – 46 percent (average for last century is 31 percent)
3) Gulf Coast from the Florida Panhandle westward to Brownsville – 45 percent (average for last century is 30 percent)
The probability for at least one major hurricane tracking into the Caribbean (10-20°n, 88-60°w) is 59 percent (average for last century is 42 percent).
An early forecast had predicted eight hurricanes. A typical year has 12 named storms and six hurricanes — three of them major. Major hurricanes are defined as Category 3, 4, and 5 storms, where wind speeds reach at least 111 miles per hour.
The active 2020 season is partly due to a warmer than normal eastern Atlantic, which is typically associated with more active Atlantic hurricane seasons. Tropical Storms Arthur, Bertha and Cristobal have already formed in the Atlantic as of June 2nd.
"It is important to recognize that these forecasts are not perfect," said Klotzbach. And even when correct "we can't say when or where these storms are going to track or if a significant hurricane is going to make landfall."
"The general public needs to remember that it only takes one storm to make this an active season for you. So now is the time to get the hurricane preparedness kit together so that you will be ready when and if storms threaten," he concluded.
The full forecast is available here.
Preparedness tips*
Take steps to mitigate risks for your home and business – make simple repairs/clean-up of property.
Gather emergency supplies (have a minimum seven days of non-perishable food, one gallon of drinking water per person per day, and medications for all family members).
Take an inventory of your personal property – photos of possessions will make it much easier to file an insurance claim after the storm.
Review your homeowners, auto and business insurance coverage with your insurance professional to ensure you have appropriate coverage in case of loss.
If you don't already have it, ask your insurance professional about adding flood coverage to your home or business policy. Flood damage is excluded under standard homeowners and renters insurance policies and ninety percent of natural disasters involve flooding. You don't need to live in a flood zone to incur flood damage from a storm.
Prepare evacuation routes well ahead of time. Make sure you know how to quickly and safely escape your area if emergency management officials issue evacuation orders.
Don't forget about your community's pets. When evacuating, many residents leave their pets behind because they have no place to take them. Make sure your local shelters will accept pets and provide information on hotels and motels that allow pets in guest rooms.
*Preparedness tips courtesy of National Hurricane Conference.
Triple-I has hurricane facts and statistics here.