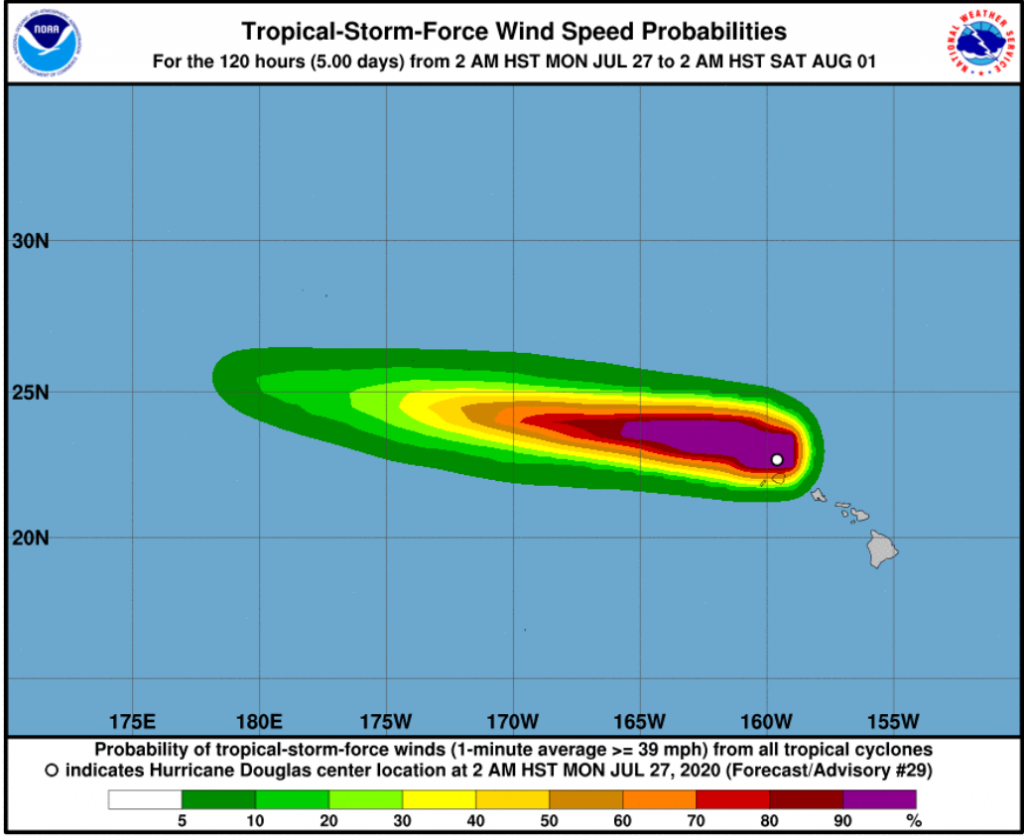 Hurricanes
Close call for Hawaii as Hurricane Douglas passes
07/27/2020
Hurricane Douglas brought heavy rain and 90 mph winds to parts of Hawaii on Sunday July 26 as the Category 1 storm passed north of Maui and Oahu, avoiding a direct hit. Some bands of heavy rain with gusty winds did affect both islands.
Although landfalling hurricanes are rare in Hawaii, residents are still advised to know what to do before, during and after a hurricane.
Hawaii homeowners and renters insurance policies usually provide coverage for almost all standard perils (e.g., fire, explosion) and liability; however, some policies exclude hurricanes.

In Hawaii, homeowners and renters generally purchase hurricane and flood insurance policies separately to protect their property from those specific natural disasters and supplement their homeowners and renters insurance policies.

"In addition to encouraging consumers to buy the appropriate coverage, the Triple-I has been outspoken about the need to bridge the flood insurance coverage gap and build more resilient communities through its Resilience Accelerator," said Sean Kevelighan, CEO, Insurance Information Institute. "In fact, the average take-up rate for flood insurance in the entire state of Hawaii is 12.6 percent, which is an alarming recovery gap for citizens."

Only a flood insurance policy, available through FEMA's National Flood Insurance Program (NFIP) and some private insurers, can protect a homeowner, renter, or business from flood-caused property damage. Most U.S. natural disasters involve flooding, and standard homeowners, renters, and business policies do not cover flood-caused damage.

An auto insurance policy's optional comprehensive provision covers wind, hurricane, and flood-caused property damage to vehicles.