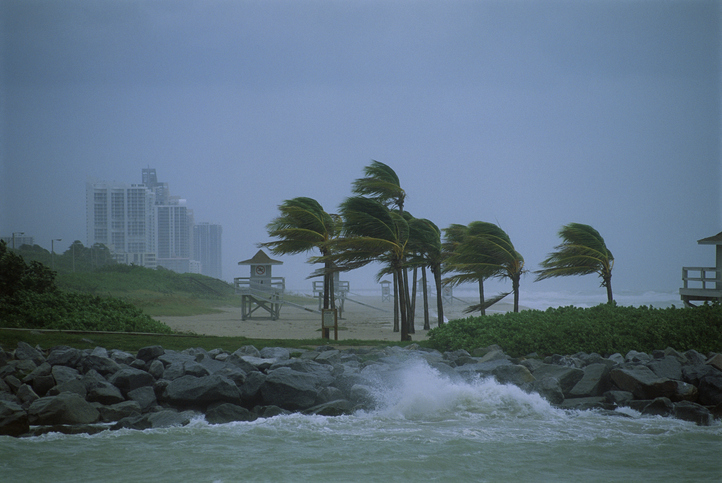 Hurricanes
Gearing Up for Another "Above Normal" Hurricane Season
Jeff Dunsavage, Senior Research Analyst, Triple-I (05/24/2022)
As we prepare to enter a possible seventh "above normal" Atlantic hurricane season in a row, Triple-I CEO Sean Kevelighan and Triple-I non-resident scholar Dr. Phil Klotzbach met recently to discuss the factors driving this trend and how the U.S. property & casualty insurance industry navigates them to be able to keep its promises to policyholders.
"The pandemic is a great illustration of this industry's ability to step up and adapt," Kevelighan said, referring to two years in which a public health emergency spurred a global supply-chain and economic crisis that roiled markets – and during which tropical cyclones, severe convective storms, and wildfires continued to inflict increasing levels of damage across the United States and around the world.
"We paid claims, and we continue to pay claims," Kevelighan said. "We have an immense amount of capital on hand to make sure we can keep our promises."
The 2021 Atlantic hurricane season was the third most active on record for named storms, with 21 named storms included seven hurricanes — with four reaching "major" hurricane (Category 3, 4, or 5) intensity — and trailed only 2020, with 30 named storms, and 2005, with 28. Dr. Klotzbach, of Colorado State University, says 19 named storms are expected in the 2022 season, with nine reaching hurricane strength and four becoming major hurricanes.
"We've seen an increase in the severity of hurricanes hitting the United States over the past few years," Klotzbach said, while the number of hurricanes making landfall "has been relatively flat since 1900."
The increased losses, he said, have been due to increased populations in at-risk areas.
Kevelighan noted the increase in inland flooding related to hurricanes – particularly from the remnants of Hurricane Ida in 2021, which killed over three dozen people across New York, New Jersey, Pennsylvania, and Connecticut and caused about $15 billion in damage.
"Unfortunately, not enough Americans have the right kind of flood insurance for their homes," Kevelighan said, observing that within Ida's inland path fewer than 5 percent of homes had flood insurance.
He reminded viewers that flood is not covered under standard homeowners policies and that now is a good time for homeowners to review their coverage. He also pointed out that comprehensive auto insurance will cover cars damaged in flood events and reminded homeowners to take steps now to mitigate potential damage from the coming hurricane season.