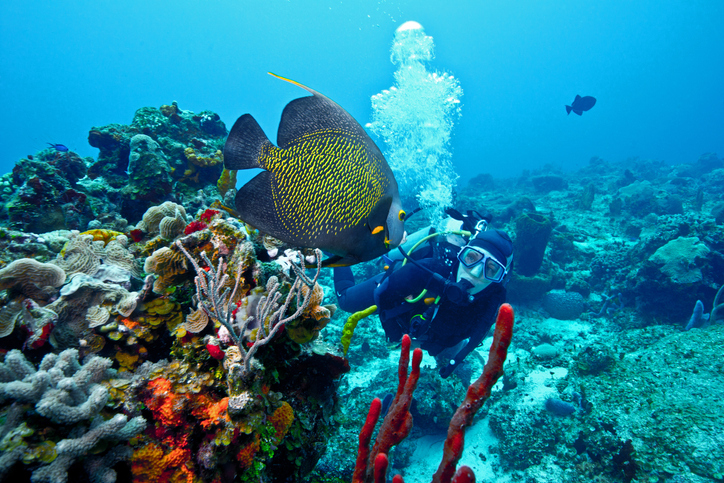 Hurricanes
Hurricane Delta Triggered Quintana Roo, MX, Parametric Coral Reef Insurance
Jeff Dunsavage, Triple-I Senior Research Analyst
11/02/2020
Hurricane Delta last month triggered a 17 million peso (US $800,000) insurance payout to the Trust for the Integrated Management of the Coastal Zone, Social Development, and Security for the State of Quintana Roo, Mexico. The parametric policy, deployed last year, cost the trust nearly 5 million pesos (US $230,000), covering 150 square kilometers (58 square miles) of coastal ecosystems for the entire 2020 hurricane season.
Recent research illustrates the benefits provided by mangroves, barrier islands, and coral reefs – natural features that frequently fall victim to development – by limiting hurricane damage, particularly from storm surge. Unlike traditional insurance, which pays for damage if it occurs, parametric insurance pays when specific conditions are met – regardless of whether damage is incurred. Without the need for claims adjustment, policyholders quickly get their benefit and can begin their recovery. In the case of the coral reef coverage, the swift payout will allow quick damage assessments, debris removal, and initial repairs to be carried out.
Quintana Roo partnered with hotel owners, the Nature Conservancy, and the National Parks Commission to pilot a conservation strategy involving a parametric policy that pays out if wind speeds greater than 100 knots hit a predefined area.
Similar approaches could be applied to protecting mangroves, commercial fish stocks that can be harmed by overfishing or habitat loss, or other intrinsically valuable assets that are hard to insure with traditional approaches.