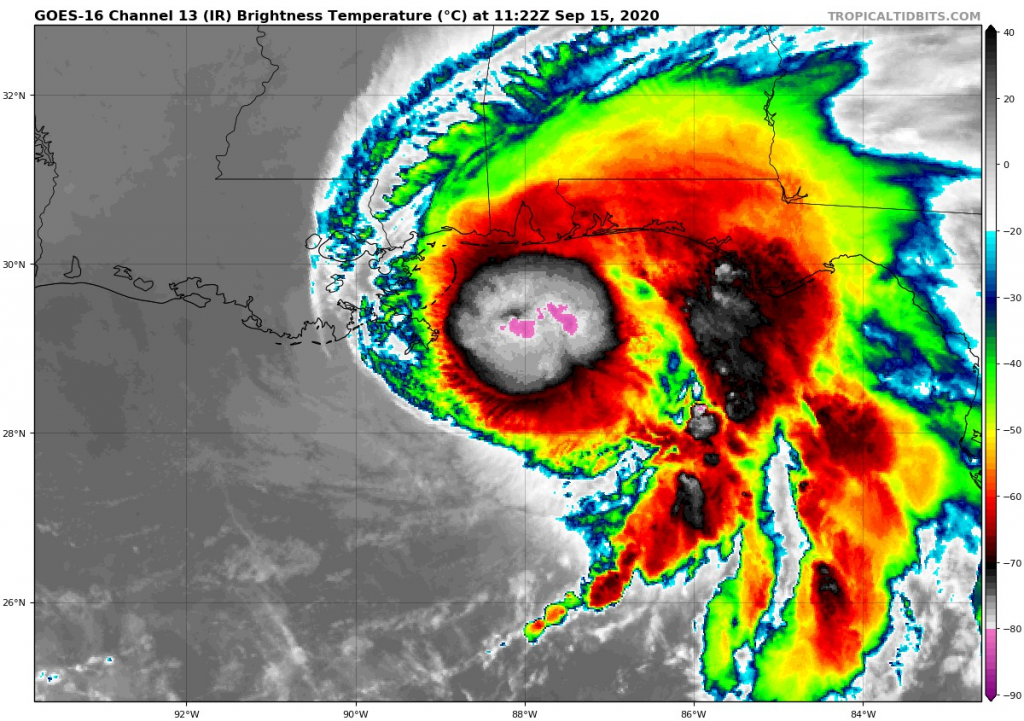 Hurricanes
Hurricane Sally Update: 09/15/20
Hurricane Sally looks to be a very significant hurricane for the northern Gulf Coast according to Triple-I non-resident scholar and Colorado State University atmospheric scientist Dr. Philip Klotzbach.
While the Category 1 storm doesn't look to intensify much today given relatively strong wind shear and cooler sea surface temperatures (since the storm is moving very slowly and consequently churning up colder water beneath the surface), we're likely to have a long duration storm event unfolding over the next several days.
Wind impacts will be moderate, but the storm will be moving very slowly, so a prolonged period of high winds can be expected. The very slow-moving hurricane is going produce tremendous amounts of rain along the northern Gulf Coast. Large regions will likely experience 10+" of rainfall, with isolated storm totals approaching 30″, said Dr. Klotzbach.
Emergency declarations for parts of Florida, Louisiana, Mississippi and Alabama have been issued and residents are urged to listen to local officials.