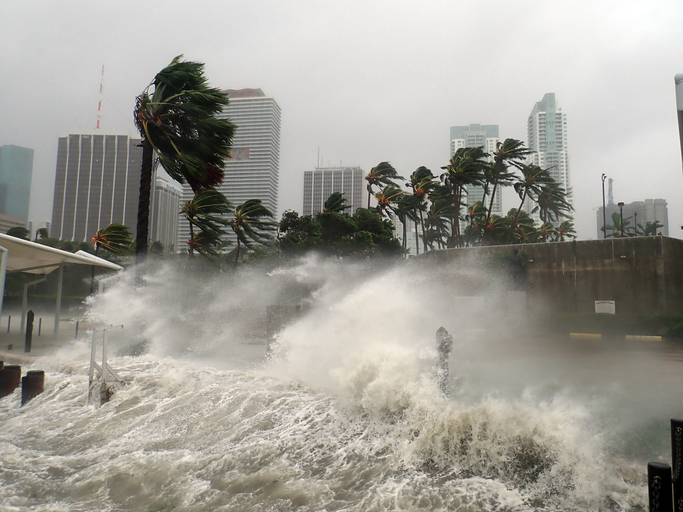 Hurricanes
Hurricane Season: More Than Wind and Water
Under the best of circumstances, the Atlantic hurricane season is a challenging time. Despite improved forecasting and analytical tools, pre-storm communication, and engineering, hurricane-related losses continue to climb.
But the 2020 season hasn't come during the best of circumstances. This extremely active season arrived on the heels of a pandemic that hasn't ebbed, accompanied by civil unrest and atypical wildfire activity that could draw attention and resources away from preparation and post-storm aid.
And, as if that wasn't enough, it falls in the middle of what is arguably the most contentious, chaotic U.S. election year in modern history.
To say these new variables complicate resilience would be a gross understatement in a year whose (to use the technical insurance phrase) "general weirdness" would be difficult to overstate.
So, in a paper published today we review the current state of hurricane resilience – how forecasting, modeling, preparation, and mitigation have evolved – and how the insurance industry is working to help communities bounce back from hurricanes.
Demographics more than climate change
Nine of the 10 costliest hurricanes in U.S. history have occurred since 2004, and 2017, 2018, and 2019 were the largest back-to-back-to-back insured property loss years in U.S. history. Many would instinctively chalk up such numbers to climate change. But a careful look at the data suggests climate change isn't the predominant driver of losses.
U.S. Census Bureau data indicate that the number of housing units in the United States increased most dramatically since 1940 in areas that are most vulnerable to weather-related damage. They also show that new homes are bigger and more expensive than in past decades.
Bigger homes full of more valuables, more cars and infrastructure in disaster-prone locales – these, more than climate trends, seem to be the dominant factors driving losses.
Not more, but wetter
Hurricanes may not be more frequent or significantly more intense due to climate change, but they seem to be getting wetter. Inland flooding has caused more deaths in the United States in the past 30 years than any other hurricane-related threat.
Early in the 2020 season, Tropical Storm Cristobal made landfall along southeastern Louisiana and triggered flash flooding as far inland as northwest Wisconsin.
"As the atmosphere continues to warm, storms can hold more moisture and bring more rainfall," said Triple-I non-resident scholar and Colorado State University atmospheric scientist Dr. Philip Klotzbach. This trend could be exacerbated if, as some experts expect, storms begin traveling more slowly, adding to the moisture they would pick up from the ocean and drop over land.
This is why experts we talk with say, "Get flood insurance."
We've come a long way – and have further to go
Our paper also looks at the evolution of hurricane modeling and forecasting, as well as developments in preparation and mitigation.
Better data and improved modeling have made private insurers comfortable writing coverage, like flood insurance, that was previously considered "untouchable" and enabled the creation of entirely new types of insurance products.
But challenges remain. Experts disagree as to which models are best, and the proprietary nature of these models can make it hard for regulators to determine whether filed rates based on them are unfairly discriminatory.
Hurricane preparation and damage mitigation have benefited from improved communication and public planning.
"Many people still don't evacuate the way they should," says Todd Blachier of Church Mutual Insurance, "but states like Louisiana, Florida, Alabama and Mississippi have gotten much better in terms of shutting down inbound roads and creating one-way egress to facilitate evacuation."
He says officials are acting much more quickly and communicating more effectively, thanks in large part to improved information from the National Oceanic and Atmospheric Administration (NOAA) and other resources.
One area in which improvements could boost resilience is building codes and standards. A recent Federal Emergency Management Agency (FEMA) study quantified the losses avoided due to buildings being constructed according to modern, hazard-resistant codes and standards. In California and Florida — two of the most catastrophe-prone states — FEMA found adopting and enforcing modern codes over the past 20 years led to a long-term average future savings of $1 billion per year for those two states combined.