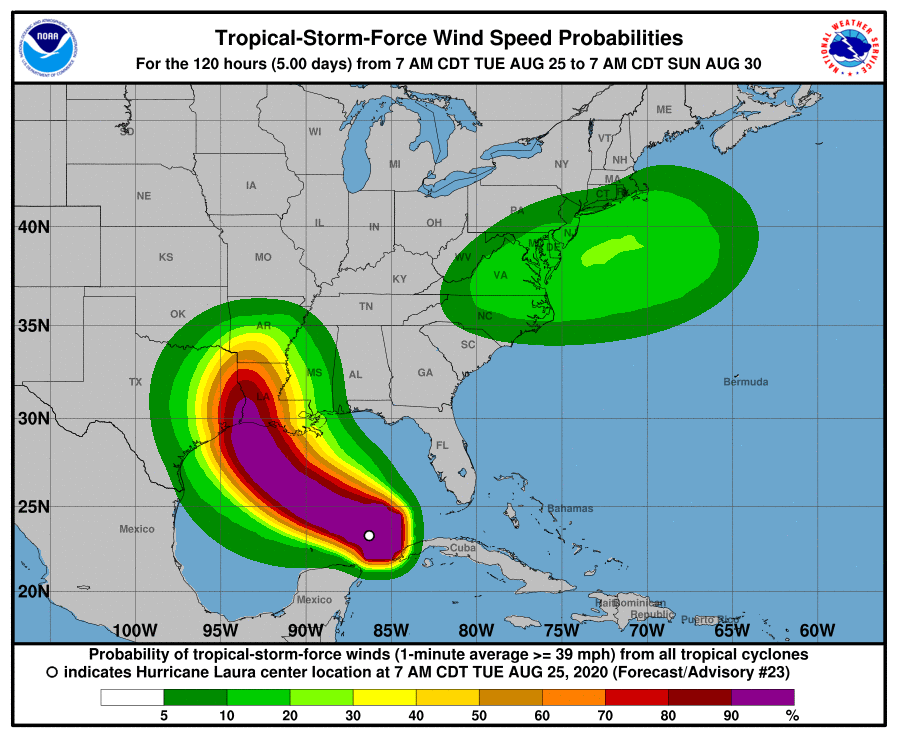 Hurricanes
Hurricane Watch: 8/25/2020
Tropical Storm Laura has been upgraded to a hurricane and is tracking northwest across the Gulf of Mexico. The system is likely to make landfall on Wednesday evening or Thursday morning possibly in eastern Texas or western Louisiana. High winds, heavy rain and storm surge are expected.
If you live along the northern Gulf Coast you are encouraged to prepare now, as conditions will deteriorate during the day on Wednesday.
Please click here for preparedness tips.