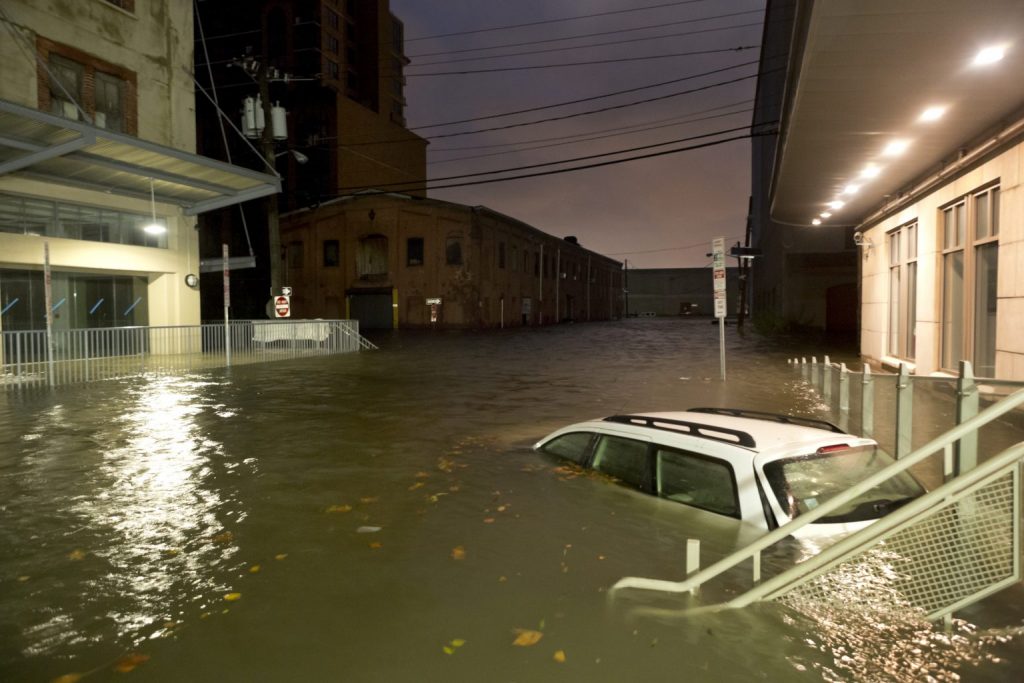 Hurricanes
Hurricanes don't just affect coastal areas; Experts say: "Get flood insurance"
With the 2020 Atlantic hurricane season activity expected to be "well above average" in intensity; three named storms having formed already; and Tropical Depression Cristobal bringing flooding rains and powerful winds from the South to the Midwest as it made landfall in Louisiana, preparedness should be on the minds of everyone who could be affected – and that means more than just people in coastal states.
Cristobal's low pressure area is forecast to move from the lower Mississippi Valley to the Midwest – just ahead of a cold front that will eventually absorb Cristobal's remnants as it moves into southeastern Canada, according to Weather.com: "The combination of deep, tropical moisture from Cristobal and the cold front will wring out heavy rain along a swath from the lower Mississippi Valley into the Midwest. Strong winds will also develop in the Midwest and Great Lakes from this setup."
If Cristobal remains a tropical depression when it crosses into Wisconsin, it would be the first tropical depression on record in the state, according to the National Weather Service in Milwaukee.
"Inland flooding has resulted in more deaths in the past 30 years from hurricanes and tropical storms in the U.S. than any other threat," said CNN meteorologist Brandon Miller. "Though wind speeds and storm surge are important, and get a lot of the headlines, flash flooding from intense rainfall associated with the storm's rainbands impact far more people and stretch over a much larger area."
This is why experts like Dan Kaniewski – managing director for public sector innovation at Marsh & McLennan and former deputy administrator for resilience at the Federal Emergency Management Agency (FEMA) – strenuously urge everyone to buy flood insurance.
"Any home can flood," Kaniewski said in a recent Triple-I webinar. "Even if you're well outside a floodplain…. Get flood insurance. Whether you're a homeowner or a renter or a business – get flood insurance. It's not included in your homeowners policy, and most people don't understand that."
Dr. Rick Knabb – on-air hurricane expert for the Weather Channel – speaking at Triple-I's 2019 Joint Industry Forum – was similarly emphatic:
"If it can rain where you live," he said, "it can flood where you live."
He recounted buying a new home, asking his agent about flood insurance, and being told, "You don't need it."
"I told him, 'Get it for me anyway,'" Knabb said.
As the Triple-I blog previously reported, 2019 was the second-wettest year on record across the continental U.S., yet flood insurance purchase rates remain low. To illustrate the difference between having and not having flood insurance, Kaniewski described two scenarios related to 2017's devastating Hurricane Harvey.
"The average [FEMA] payout for the uninsured survivor in the Houston area was about $3,000," Kaniewski said. "But if you were proactive and took out a relatively low-cost flood insurance policy…you would have received not $3,000 but $110,000. You're not going to recover on $3,000, but with $110,000, you'd be well on the path to recovery."
Unfortunately, he said, even inside designated floodplains, "two-thirds of homeowners do not have flood insurance."
By Jeff Dunsavage