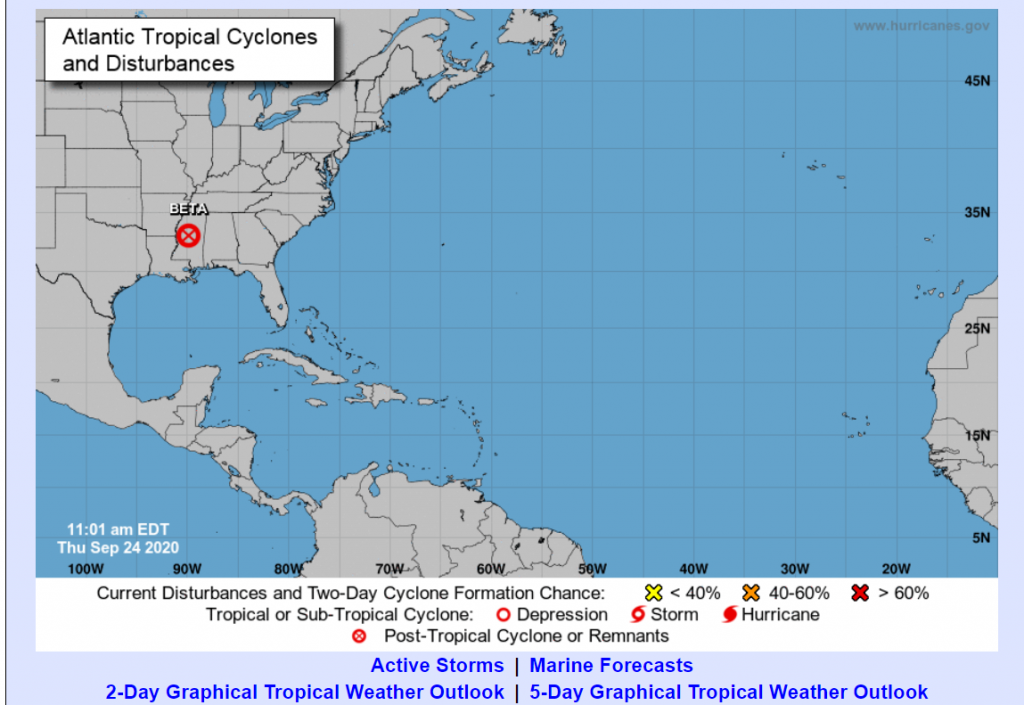 Hurricanes
Surveying the storm damage – what's insured?
9/24/2020
The extremely active Atlantic hurricane season is on a much-needed break for the next few days, with just the remnants of Tropical Storm Beta showing up on the National Hurricane Center's active storms map.
Almost 90 percent U.S. coastal zones have been under a tropical storm or hurricane advisory in 2020, with a record nine storms making landfall (tied with 1916) so far.
Insured loss estimates are starting to come in. Hurricane Sally, which made landfall near Gulf Shores, Ala. on Sept. 16 as a Category 2 hurricane is estimated to have caused insured losses of $1 billion to $3 billion, according to AIR Worldwide, part of Verisk Analytics Inc.
Boston-based catastrophe modeler Karen Clark and Co. estimates the insured loss to onshore properties from Hurricane Sally will be about $2 billion.
And Enki Research, a tropical storms modeler, estimates that Hurricane Sally will result in damage totals between $8 billion to $10 billion. The firm predicted that the harvesting of cotton and peanut crops would be disrupted by the drenching rains, which totaled more than 10 inches within a 12-hour period in five counties in central Georgia.
When it comes to damage to personal property, policyholders may be wondering what is and is not covered. In the clip below, Triple-I's Mark Friedlander talks to the Weather Channel about which of the damage following a hurricane is covered by insurance.