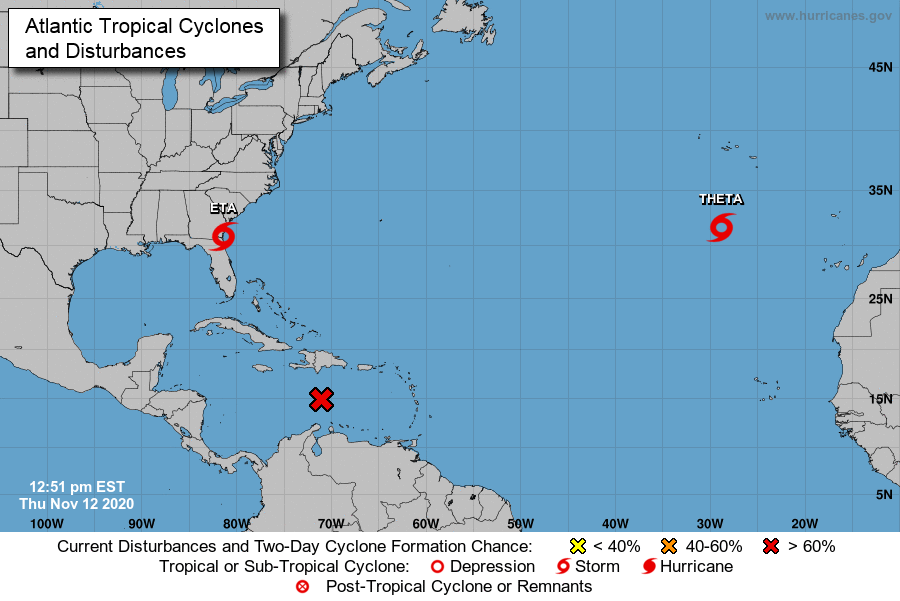 Hurricanes
Tropical Storm Eta Update: 11/12/20
Tropical Storm Eta made landfall early today along Florida's Gulf coast near Cedar Key with maximum sustained winds of about 50 miles per hour. Triple I's Florida representative Mark Friedlander gives the latest update in the video above.
This was Eta's fourth landfall and the second in Florida. Storm surge from 2 to 5 feet was expected along much of Florida's west coast, including the Tampa Bay area. Water levels are already 2 to 3 feet above normal after tropical storm-force winds and heavy rain battered the region on Wednesday.
A portion of the Carolinas was upgraded to a Moderate Risk for flash flooding through tonight as periods of heavy rain impact the region ahead of a cold front, according to the NWS Weather Prediction Center. Widespread flash flooding is possible as hourly rain rates exceed 2 inches at times.
Friedlander also discussed potential damage to watch for and outlined what residents can expect from their insurance coverage with the Tampa Bay Times.
If you're dealing with water damage to your home or car, contact your insurance professional and document the damage by taking pictures and/or video.