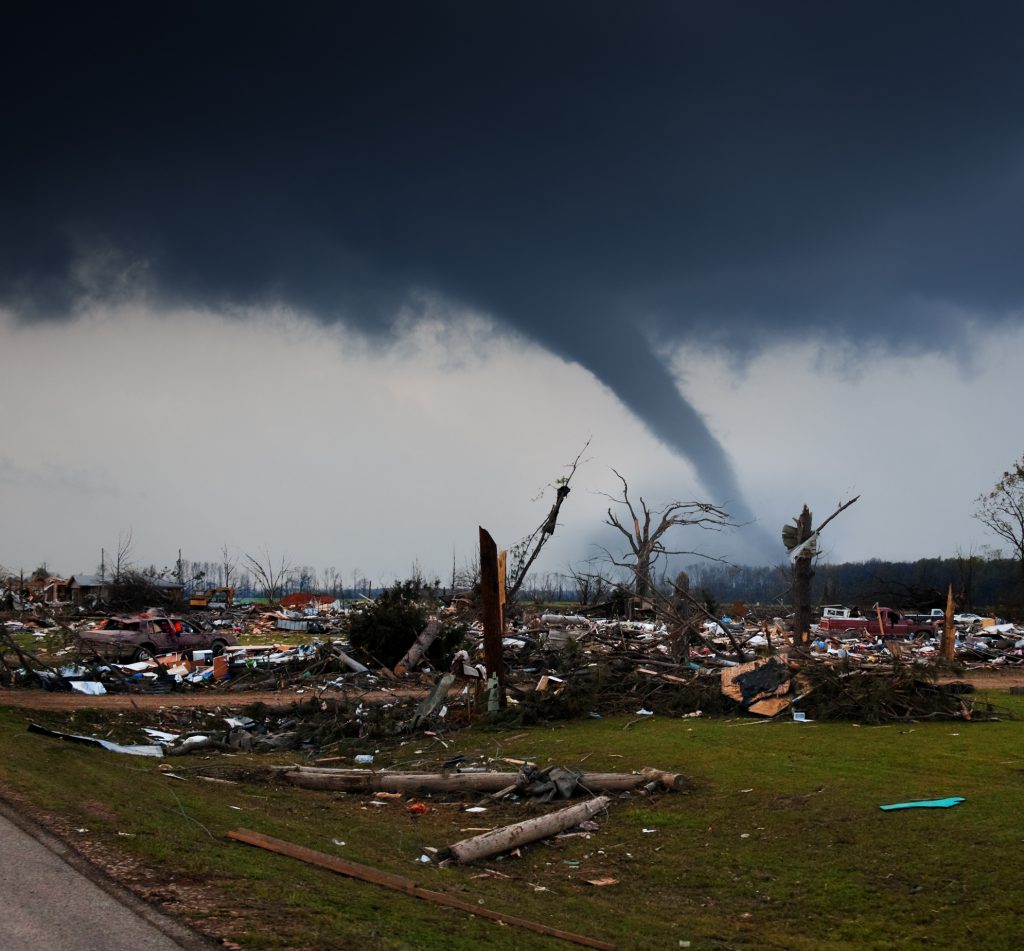 Tornadoes
Some Experts Suggest Retiring the Name "Tornado Alley"
Jeff Dunsavage, Senior Research Analyst, Triple-I
04/06/21
What's in a name? If you live in "Tornado Alley," there might be a lot – or less than you might imagine.
The designation refers to a stretch of geography running from Texas and Oklahoma through Nebraska and Kansas (think Dorothy and Toto, their house wrenched from the parched, flat earth and spinning toward Oz). It first came into use almost 70 years ago, when two atmospheric scientists used it as the title for a research project on tornadoes.
But, as the Washington Post recently reported, some experts believe the name is misleading and should be retired.
"To be honest, I hate the term," said Stephen Strader, an atmospheric scientist at Villanova University specializing in severe weather risk mitigation. "What people need to understand is that if you live east of the continental divide, tornadoes can affect you."
Research has shown tornadoes are just as common in the Deep South as they are on the Plains, and there is no real drop in tornadoes as one exits Tornado Alley to the east.
"Tornadoes on the Plains are often elegant and foreboding," the Post says, "some reliably appearing as high-contrast funnels that pose over vacant farmland for hordes of storm chasers and photographers. The Plains are like a giant meteorological classroom, an open laboratory; its students flock to it every year."
Which explains why tornadoes we see on TV have that "classic" funnel look – and what we are shown most often comes to be thought of as most "typical."
In the Deep South, most tornadoes are, as the Post puts it, "rain-wrapped and shrouded in low clouds, impossible to see." More than a third of all tornadoes in Alabama and Mississippi occur at night, making them twice as likely to be deadly.
But, because they don't match the popular perception of what a tornado is like and are hard to capture, they seldom appear on TV.
Why does it matter?
Because how we name things influences how we think about them, and how we think about them influences policymaking and individual behavior.
As we reported last year, tornado reports are on the rise – but is that because of changes in weather and climate? Or improved reporting related to technology and the growing popularity of "storm chasing"? Damage from tornadoes and other types of natural disasters is becoming more costly – is that because storms are becoming more frequent and severe? Or because more people are moving into disaster-prone areas?
If you're not located in Tornado Alley, does it make sense to invest in mitigating tornado-related risks? Probably as much as it does to have flood insurance, even if you're not in a FEMA-designated flood zone, or anticipate and prepare for winter storms in Texas.
For more information:
Severe Convective Storms: Evolving risks call for innovation to reduce costs, drive resilience