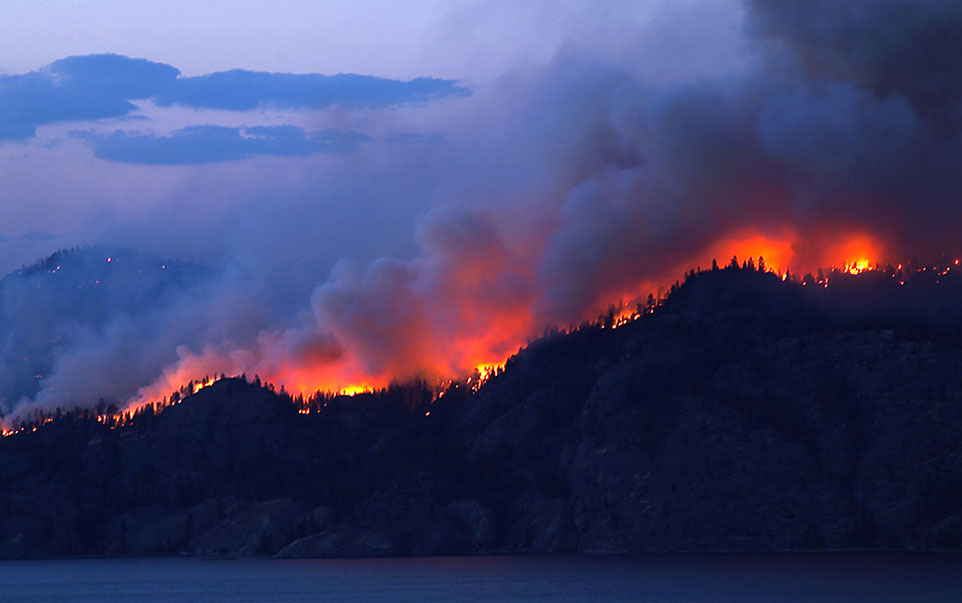 Wildfires
California Invests in Wildfire Resilience, Eyes Infrastructure Act Funds
Jeff Dunsavage, Senior Research Analyst, Triple-I (12/6/2021)
California has invested heavily in wildfire resilience this year and hopes funding from the infrastructure measure President Biden recently signed into law will help the state build on these efforts.
In January, the state released its Wildfire and Forest Resilience Action Plan, followed by $2.9 billion in dedicated funding for wildfire prevention and forest resilience: first in the 2021-22 state budget and the Early Action Wildfire Package, which provided up to $1.5 billion in one-time funds over two years, and then in the passage of Senate Bill 155, which allocates $200 million annually through the 2028-29 fiscal year.
Jessica Morse, deputy secretary for forest and wildland resilience at the California Natural Resources Agency, discussed these efforts during a recent webinar moderated by Triple-I strategic communications director Janet Ruiz. 

Morse described investment in "three core fronts" of fire resilience across 40 state programs:
Landscapes – taking measures to reduce fuel intensity;
Strategic fuel breaks around communities – giving firefighters room to fight fires and evacuate homeowners; and
Home hardening and defensible space, making homes less susceptible to ignition.
"As we've seen in major fires, once homes start to ignite, the heat level becomes so intense that there are very few interventions you could have made in construction that would have had an impact," Morse said.
After the destructive fires of 2017 and 2018, some insurers dropped tens of thousands of homeowners in fire-prone areas of California, forcing policyholders into a costly state-mandated insurance pool. Investment such as Morse described could be just the thing to give private insurers comfort writing business in the state again – which, according to the Sacramento Bee, seems to be what's happening.
Earlier this year, the Bee reported, "Allstate told California regulators it planned to expand its homeowners' coverage throughout the state — taking on new customers for the first time in nearly 15 years."
CSAA Insurance Group, it continued, has promised not to drop any more customers through the end of 2023, and "several major carriers are offering discounts to encourage homeowners to install fire-resilient roofs, clean the brush from their yards, and take other safety measures."
In addition to the three core areas mentioned above, Morse said the state is investing in structural reforms – including regulation, supply chain, improved analytics, and planning and staffing tools – to create unified fire-resilience plans to help the state and its communities get out in front of future fire seasons.
Two federal measures – the infrastructure act signed into law last month and the "Build Back Better" bill that the House of Representatives has approved and is being considered in the Senate – together would dramatically increase funding for wildfire prevention and mitigation. The infrastructure measure includes:
$600 million to convert 1,000 seasonal federal wildland firefighters to permanent year-round positions and increase pay for federal firefighters by up to $20,000 per year;
$3.3 billion for critical wildfire risk-reduction efforts;
$5 billion for utilities and grid operators to bury power lines and install fire-resistant technologies to prevent wildfires, as well as expand use of micro-grids to reduce the impact of power shutoffs;
$3.5 billion for the weatherization assistance program to help homeowners make energy-efficiency and fire-resistance improvements to their homes.
The "Build Back Better" bill includes:
$14 billion for hazardous fuels reduction on national forests, focusing on areas around at-risk communities and using prescribed burning;
$1 billion for collaborative forest management projects on national forests;
$3 billion in grants for state, tribal and local governments and nonprofit organizations to reduce the risk of wildfires on nonfederal lands, implement community wildfire protection plans, purchase firefighting equipment, and provide firefighter training;
$775 million for grants under the wood innovations grant program, which helps with the development and construction of new facilities to use small-diameter wood generated by hazardous fuel reduction projects;
$400 million in grants to state, tribal and local governments and nonprofit organizations for recovery of burned forested areas, state fire assistance and volunteer fire assistance programs;
$150 million for EPA grants to communities to address wildfire smoke;
$500 million for wildfire management by Bureau of Land Management and Park Service.